45 Words
Created | Updated Mar 10, 2004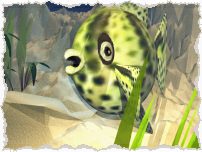 This week brings the penultimate look at the main cast of the Hitchhiker's Guide to the Galaxy radio series. So, as someone with a degree in Mathematics and another in Astrophysics, may I present moped rider extraordinaire Tricia McMillan aka Trillian.

Susan Sheridan

From rep and fringe theatre, then hitting the West
End.

Has been Pooh's friend Christopher Robin, Peter Pan
and an unemployed astrophysicist.

Has worked with Rainbow's1 Jane in
cabaret.

One of Macbeth's witches but also several nice
nurses.

Princess Eilonwy voice in Disney's Black
Cauldron.
1A children's
TV show in the UK. There were three regular musical
guests Rod, Jane and Freddy.