Bio of Jimi X
Created | Updated Nov 8, 2009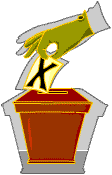 I'm just past 40 and I am entering a period of transition. Some of the things I believed to be true turned out differently.
I'm not sure I'm in the right job - after decade I still think of myself as a journalist rather than a 'public relations guy'.
One thing I am sure of are my lovely young ladies. They find new ways to make me proud every day and I'm extremely thankful to know them and to be their father.
I've spent most of my life living in Pennsylvania and I honestly love it here and couldn't imagine living anywhere else.
As far as the future goes - I don't have any solid plans for the first time in my life. Obviously, I'm looking forward to helping my girls grow up to be the best people they can be. I might be moving house in a year or two, but I'll still stay in the same local area.
After that, who really knows....
Cool!
This stuff really doesn't belong in my bio. But since I didn't know what else to do with it, I jammed it in here for safe-keeping.
Cheers!
Why Jimi X?
I often get asked why I chose Jimi X as my User ID here on h2g2. If you really want to know, please go here to find out the origins of my h2g2 nickname.
My Life on h2g2

Just a few months after I joined h2g2, I received birthday greetings from Douglas Adams. In addition to the card which was signed by the whole h2g2 crew, I received a 'Pre-Millenium Sub-Editor' t-shirt.
Those were heady times before the Internet bubble burst. We thought we were on the cutting edge of something really special. We even joked privately about receiving tickets to the h2g2 film premiere.
Then the bubble burst.
I got the birthday card framed and it hangs on the wall in my office over my desk. We still worked hard at building Douglas' vision for the site, but some of the thrill had gone. Most of the original Sub-Editors have long since left the site. Douglas died. And yet I'm still here, though I'm not nearly as active as I once was.
Why?
Well, it would be easy to drop-out but I suppose Douglas' vision of what this site might be is still inspiring to me. I feel that I owe Douglas something for creating this site which continues to be a refuge for me in an otherwise totally chaotic Internet.
I've made some friends here. I've learned a lot of new things and developed some worthwhile skills. I reckon I'll stay a bit longer.