The h2g2 Poem
Created | Updated Jun 29, 2006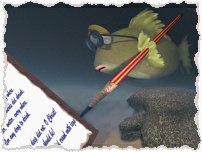 Famous Game

Some completed,

Some determined,

Determined to complete,

Complete the power,

Venom power, venom some,

The venom of uranium.


One million at a time,

It was little,

Little to the modern world,

The world of battle.


Dominant or depressed,

It matters nothing,

The thing we need power;

Power needs lives,

Lives need security,

It's nuclear tower.


Climate change,

Tiny matter,

Nature knows well.

Weapons change,

Great step,

Let it be hell.


Necessity!

You are the mother,

Invention and discovery,

Good and evil,

All are here in modern world;

Choice is the devil.


Some need food here,

Some need strength,

Oh! Famous game.