The h2g2 Poem
Created | Updated Jun 29, 2006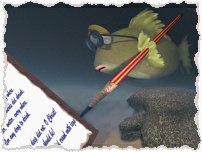 Home

How bless't are they for whom, I trow

'Home' is the sweetest word they know.

Where, children on their mothers' knee

They learned to love and lovéd be;

Whereon they also learned to say

Their first sweet simple words, to pray.


'Tis where their fathers tried their best

The bitter outside world to wrest

From harming tender spirits where

All ills and fears lie waiting there.

Where evil's waiting there to snare

The simple soul that's unaware.


Thrice bless't are they to whom is given

In God's good time a mate to find,

Who's love shall prove was made in Heaven

To share all ills of frame and mind.

To found themselves a home from home

Where happy children are their own.


For if myself I evil be

That curse is ended not with me,

But propagates itself with power

On future simple heads to shower;

For generations up to five,

That evil on itself doth thrive.