Cello Club
Created | Updated Oct 12, 2003
The h2g2 Cello Club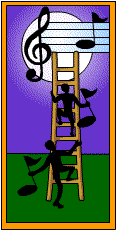 Welcome !





Well, it's been a while since I've taken a look at this page, and it still seems pretty bare to me. If you happen to have some free time on your hands, find a subject to write about so we can add entries to the page! Or, if you're not into all that formality required by the EG, just add a discussion at the bottom of the page.




That being said, welcome, enjoy, drop a line and grab a chair!


Current Members of the Cello ClubWhite HoleWorld CitizenCelloCelloCelloMirandaArwen

"Cello Central, anything and everything about cellos"
| | | |
| --- | --- | --- |
| Rank | Piece | Composer |
| 1 | J.S. Bach's Suites | J.S. Bach |
| 2 | The Swan | C.Saint-Saëns |
| 3 | Debussy Sonata in D minor | Claude Debussy |
| 4 | Concerto for Cello | Edward Elgar |
| 5 | Spiegel im Spiegel | Arvo Pärt |
| 6 | Arioso (Cantata 156) | J.S. Bach |
Links
Cellos
JS Bach's Cello Suites
String Quartets
Wit in Haydn's String Quartets
Join Below!All that is required of you is that you play the cello. You do not have to play well, but you must at least plan to play the cello at one point or another (and I can't think of a reason why anyone wouldn't want to).Name:
U-Number:
Favorite Cello Piece/Composer: