Tennis
Created | Updated May 28, 2015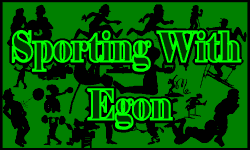 The Curious Case of Mirjana Lucic-Baroni, and the Glorious Autumn of Martina Hingis
Sport is full of inspiring comeback stories, and fans and journalists Alike love a good story (or "narrative"). Tennis has had a number of these- Kim Clijsters retiring, having kids, then returning to win the U.S. open as a wildcard springs to mind, as does An ageing, injured Goran Ivanesivic winning Wimbledon, also as a wildcard.
The biggest comeback narrative in tennis currently is Martina Hingis. Hingis, a brilliant teenage player who won five grand slam singles titles before her 20th birthday, retired in 2007 at the age of 26, having previously missed three years from 2002-5 with injury. She came out of retirement in 2013 to play doubles, also coaching Sabine Lisicki for a time as she gradually ramped her career back up, winning the 2015 Australian Open mixed doubles title with fellow veteran Leander Paes. She is now the No 2 ranked doubles player in women's tennis, and she and Sania Mirza are No 1 seeds at the current French open.
Hingis' comeback is exceptional, and it is good to see her back in tennis and playing so well. In addition to her many singles titles, she won nine women's doubles titles at the grand slam events in her prime, including winning Wimbledon aged just 15 with Helena Sukova.
One of those titles, the 1998 Women's Doubles at the Aussie Open, was won in partnership with Mirjana Lucic, a 15 year old Croatian who appeared to have the world at her feet. While Hingis' candle burned brightly but for a relatively short time, Lucic's was stubbed our fairly early. She followed her doubles success with a run to the Wimbledon semifinals in 1999 but She never got to such giddy heights again. She continued to compete on the tour until 2003 but like too many teenage female tennis stars, she was dominated by her father, who was physically and emotionally abusive towards her. Lucic, along with her siblings and her mother, fled to the USA to escape his malign influence.
Between the 2003 U.S. open and the end of the 2006 season, an era which should have been Lucic's golden years, she entered just two WTA events. But over time she began to re-immerse herself in the world of tennis, getting past the all time low of an event where she won $68 in prize money and returned to Grand Slam competition in 2010.
By 2013, the now married Mirjana Lucic-Baroni  was achieving some success, especisll in doubles. Her renaissance in singles came about in the 2014 U.S. Open. Lucic-Baroni, ranked No 121 at the time, was in a poor run of form when she entered the Qualifying Tournament of the US Open, and found herself 4-2 down in the opening round, She fought back in that match, and won through another two rounds of qualifying to return to the main draw.
Once in the main draw, she fought her way thtough to the third round where a match with World No 2 Simona Halep awaited. Astonishingly, the 32-year old Lucic-Baroni beat the highly rated young Romanian 7-6 6-2. Overcome by emotion, she openly wept in the press conference afterwards. Although she had won the junior US Open title in her teenage years, this was her best ever performance in the main event. She lost to Sara Errani, but she was back to the big time after a lot of long, hard work.
Fast forward to the 2015 French Open, 2nd Round on May 28th. Lucic-Baroni, by now up to No 70 in the world and qualifying for events as of right rather than through qualifying, she faced Halep again. Again, Lucic-Baroni triumphed in straight sets, 7-5 6-1. This time, her press conference wasnt quite such an emotional, cathartic release. 
Lucic-Baroni and Hingis, that teenaged doubles team of 1998 are both back in the big time, and both belong there.