Rod's Ramblings: What's the Value of Books? Part 2
Created | Updated Jan 25, 2015
Rod is still pondering the nature of books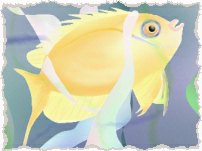 Having been born into and brought up in a world where books were, for us common folk, the only repository of and virtually the only agent of, dissemination of human knowledge and imagination, I am almost persuaded that the answer is, nowadays, "Not Much" or perhaps even "Very Little".
There are, of course, some of us who retain their love, respect and reverence for books, but is that true for the upcoming generation and their followers-on?
The advent of t'Internet, along with eReaders and their like, mean that the value of books has diminished and the trend seems likely to continue and here's an example.
On the way out of my town, set back from the road, just before it turns into the highway to Christchurch, is a sizable second-hand outlet. When we first started visiting and when we moved here, there was, each day (weather permitting) a large table with raised edges, full of... Books. Inside there were two long aisles lined with… Books.
Nowadays the books are relegated to a corner on the mezzanine floor and the proprietor confirmed my surmise – not much trade these days.
Can you get a sensual feeling from handling your eReader as you can from a nice, leather-bound, seemingly flimsy-paged book such as my handed-down bible?
The world moves on ... some things are lost while more are gained.