H2G2 Researchers Top 10 Tracks (2014-)
Created | Updated Mar 9, 2014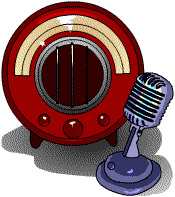 This guide entry is based on one from over a decade ago. When I was last on h2g2, I curated between 2002 and 2003. As I remember, it came about after many discussions with many researchers about their favourite music. It always seems like a good ice breaker when meeting new people
My both appropriate and inappropriate 'Elvising' from the site in 2003, while not stopping submissions, stopped the updating of this ever increasing list. And the favourite albums the Researchers of h2g2 had in their "Top 10 CD's" quietly gathered cobwebs.
I've been back a couple of years now and have failed to add one new Guide Entry or indeed regain my chattering nature on h2g2, so, I'm opening the polls again. But instead of albums this time, I am simple asking for ten of your favourite song.
Go for the ones you can't get away from. The ones which have sentimental value. The ones your parents left imprinted in your brains. The ones that remind you of the good times or the bad...
The ones that make everything slow down. The one that makes your heart beat more clearly and for a few moments, everything stops. Those songs that, at least in my experience, you feel in your chest and not your head.
This may come to nothing. It may spring to life like the old one did. Who knows. Just add your favourites if you like.

Thank You,

Emily
Make a Contribution
It's harder than you'd think to choose ten...
Track by Artist | from Album
Track by Artist | from Album (release date)
1. Small Hours by John Martyn | from One World (1977)
2. I Can't Make You Love Me/Nick Of Time by Bon Iver | from Calgary Single (2011)
3. To Your Health by Keaton Henson | from The Lucky EP (2012)
4. Let It Be Me by Ray LaMontagne | from Gossip In The Grain (2008)
5. A Change Is Gonna Come by Sam Cooke | from Ain't That Good News (1964)
6. Enough Thunder by James Blake | from Enough Thunder EP (2011)
7. Justboy by Biffy Clyro | from ()
9. by | from Blackened Skys (2002)
SashaQ {Added 1st of March 2014}
1. You're My Best Friend by Queen | from A Night At The Opera (1976)
2. Good Old Fashioned Lover Boy by Queen | from A Day At The Races (1976)
3. Always On My Mind by Pet Shop Boys | from Actual (1987)
4. It's A Sin by Pet Shop Boys | from Actual (1987)
5. White Queen (As It Began by Queen | from Queen II (1973)
6. Dedicated Follower of Fashion by The Kinks | from The Kink Kontroversy (1965)
7. Born This Way by Lady Gaga | from Born This Way (2011)
8. Keep The Customer Satisfied by Simon and Garfunkle | from Bridge Over Troubled Water (1970)
9. I Guess That's Why They Call It The Blues by Elton John | from Too Low For Zero (1983)
10. Joy Division Oven Gloves by Half Man Half Biscuit | from Achtung Bono (2005)
Psychocandy - Moderator {Added 1st of March 2014}
1. Pink Turns To Blue by Husker Du | from Zen Arcade (1984)
2. Alex Chilton by The Replacements | from Please To Meet Me (1987)
3. Local Girls by Graham Parker | from Squeezing Out Sparks (1979)
4. Mob Clash by The Effigies | from For Ever Grounded (1984)
5. I Remember by Naked Raygun | from All Rise (1985)
6. Stand and Deliver by Adam and The Ants | from Prince Charming (1981)
7. Didn't Tell The Man by Radio Birdman | from Living Eyes (1978)
8. Teacher, Teacher by Rockpile | from Seconds of Pleasure (1980)
9. That's When I Reach For My Revolver by Mission of Burma | from Single Calls and Marches EP (1981)
10. September Girls by Big Star | from Radio City (1974)
Summerbayexile {added 8th of March 2014}
1. Always On My Mind by Pet Shop Boys | from Actual (1987)
2. Blaze of Glory by The Alarm | from The Alarm (1983)
3. Freedom by Wham | from Make It Big (1984)
4. Give It Up by KC and the Sunshine Band | from All in a Night's Work (1982)
5. Tell Her About It by Billy Joel | from An Innocent Man (1983)
6. Seasons in the Sun by Terry Jacks | from Seasons in the Sun (1974)
7. Everything's Louder The Everything Else by Meatloaf | from Bat Out of Hell II (1993)
8. Male Stripper by Man 2 Man meets Man Parrish | from Man To Man (1988)
9. Bye Bye Baby by Bay City Rollers | from Once Upon A Star (1975)
10. When I Fall In Love by Nat King Cole | from Love Is The Thing (1957)