The Post 2011 Christmas Crossword: Solution
Created | Updated Jan 8, 2012
Here are the answers you've all been waiting for. Don't cheat and look until you've done the Post 2011 Christmas Crossword.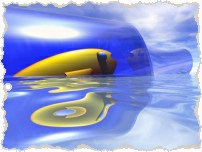 Across
1) Charles Dickens' famous miser is Ebenezer Scrooge. (8,7)
11) Silver Bells, Silver Bells It's Christmas time in the city. Ring-a-ling hear them sing Soon it will be Christmas day. (4)
15) Decorative Christmas Tree lights often are now lit by LEDs, rather than lightbulbs (3)
16) Nine Ladies Dancing. (4)
18) Last Christmas, I gave you my heart but the very next day, You gave It away (2)
20) Vanilla Ice were 1990 Christmas No 2 with 'Ice Ice Baby'. 'Snow Snow Baby' would perhaps have been more festive. (7)
23) On the days of Christmas my true love sent to Me (2)
24) Vixen is the foxiest reindeer. (5)
25) The Lion, The Witch And The Wardrobe is a Christmas story featuring a lion. Leo Latin for lion. (3)
26) But baby It's Cold Outside (2'1,4,7)
31) Deck the halls with bells and holly fa la la la la la la la La (2)
33) Comet is the Astronomical reindeer (5)
35) According to Kermit the Frog, there's only one more Sleep 'til Christmas. (5)
37) Oil is used in lamps on cold winter nights (3)
38) In Love, Actually Hugh Grant had the afternoon job of PM. (2)
39) In A Christmassy Ted, after rescuing priests from a shop's lingerie department, Father Ted was given a Golden Cleric award. (6)
42) Seven Swans were swimming (5)
43) Peter Auty sang 'We're Walking In The Air' in The Snowman. (5)
45) John Lennon sang War is over If you want it War is over now (2)
46) A gift given at Christmas is a Present (7)
48) The little drummer boy's favourite musical instrument is a Drum. (4)
49) The story of Jesus is taught in Religious Education (RE), also known as Religious Studies or RS (2)
50) The Polar Express is a Train (5)
52) Once In Royal David's City (4)
54) The Pogues sang of a Fairytale of New York. (9)
57) Slade sang 'Merry Christmas Everybody' (9)
59) The meal traditionally eaten on Christmas Day is called Christmas Dinner (6)
61) In Happy Christmas, Mr Bean, Mr Bean sends Christmas cards to Mr Bean (4)
63) Shakin' Stevens was No 2 in 1982 with his Blue Christmas EP. He sang 'Merry Christmas, Everyone'. (7)
66) An office party is called a Christmas Do (2)
67) Aladdin is a Pantomime hero associated with lamps and carpets. (7)
69) Father Christmas gives Toys to good girls and boys. (4)
72) The ghost of Christmas present grabs Bill Murray's Lips in Scrooged. This body part is also used when kissing beneath the mistletoe. (4)
75) The Box Of Delights is a classic novel by John Masefield adapted for television in the early 1980s. (3,3,2,8)
80) Ma is another, fairly formal, word for Mum. (2)
81) 'A virgin will become pregnant and have a son, and he will be called Emmanuel'(8)
83) Ta is another word for thank you, said after presents have been received. (2)
84) Ernie is The fastest milkman in the west, according to the 1971 Christmas No 1 (5)
87) Candles burn down Low in 'Let It Snow, Let It Snow, Let It Snow' (3)
88) Have yourself a merry little Christmas, make the Yuletide gay (8)
89) A Teddy is a Cuddly toy often given to children at Christmas. (5)
90) National Lampoon's Christmas Vacation (7)
Down
1) Elvis Presley is a famous American singer who was Christmas No 2 in 1960 and No 1 in 1962. (5,7)
2) The Beatles were Christmas No 1 & 2 in 1963, No 1 in 1964, No 1 in 1965 and No 1 & 2 in 1967. (7)
3) Edmund in The Lion, The Witch and The Wardrobe and Cousin Eddie in National Lampoon's Christmas Vacation might both be known as Ed (2)
4) Rudolf the red-nosed reindeer (6)
5) I Saw three ships come sailing in (3)
6) The girl in The Grinch sang Where are you Christmas, Why Can't I find you (3'1)
7) Diana Ross was 1991's Christmas No 2 with 'When You Tell Me That You Love Me' (4)
8) There was One partridge found in a pear tree (3)
9) At Christmas people Give presents to others. (4)
10) In the Narnia stories, the White Witch is Evil (4)
11) Six geese-a-laying. (3)
12) No, none, zip or zero. The amount of room in the inn is Nil. (3)
13) Queen were Christmas No 1 in 1975 & 1991, and she gives a speech on Christmas Day.(5)
14) Hoots Mon was 1958 Christmas No 2 for Lord Rockingham's XI. There's a moose loose aboot this hoose! (5,3)
16) Father Christmas knows who is naughty and Nice (4)
17) And in our world of plenty, we can spread a Smile of joy. (5)
19) Snow is wet white fluffy stuff (4)
21) And, Lo the angel of the Lord came upon them (2) Also 87 down.
22) The time since Jesus' birth is AD. Also 82 Down (2)
27) Christmas Day is often spent sat on a Settee, or behind when the Doctor Who Christmas Special is on. (6)
28) A Log is a wooden thing often put on fires (3)
29) It came Upon a midnight clear. (4)
30) Des O'Conner was often in the Morecombe & Wise Christmas Specials. (3)
32) When given an unwanted present, people often Act delighted. (3)
34) Marley was dead: to begin with. There is no doubt whatever about that. (6)
36) Be near me Lord Jesus I ask thee to stay, close by me forever, and love me I Pray (4)
40) Reindeer are magical mammals that fly on Christmas Eve. (8)
41) I believe In Father Christmas (2)
42) Children often Sit on Father Christmas's knee (3). Not cry, wee or poo
44) Err is what children say when given an unwanted present, and another word for 'sin'. (3)
47) We tell children that Father Christmas is Real. Because he is. (4)
48) A small amount of a drink. People often have a Dab of drink at Christmas. (3)
51) Rudolf had a very shiny Nose (4)
52) People are often given presents that are strange, unusual or Odd (3)
53) A CD is a musical gift given at Christmas. Author of A Christmas Carol's initials (2)
55) Band Aid (3)
56) O Come All Ye Faithful (2)
58) In Santa Claus: The Movie the word Yo is used to make the reindeers run (2)
59) Christmas jumpers are often described as being Daft. (4)
60) No, none, zip or zero. The amount of room in the inn is Nil. Same as 12 down. (3)
62) Mary rode a little donkey. Ass is another word for donkey. (3)
64) Tiny Tim (3)
65) ET is a film about an Extra Terrestrial often shown around Christmas. (2)
67) An Axe is used to chop firewood. (3)
68) Nina Simone was 1968 Christmas No 2 with 'Ain't Got No - I Got Life'
70) Mary's Boy Child/Oh My Lord (2)
71) Santa Claus is coming to Town. (4)
73) A friend is a Pal. Gifts are often given to friends at Christmas. (3)
74) See Amid the winter's snow. (3)
76) You'd better watch Out You'd better not cry. (3)
77) As with gladness men of Old (3)
78) The 25th December is Christmas Day (3)
82) The time since Jesus' birth is AD. Also 22 Down (2)
85) I'm Dreaming Of A White Christmas (1'1)
86) 1967's Magical Mystery Tour Christmas No 2 was not an album (LP) or single (SP) but an EP (2)
87) And, Lo the angel of the Lord came upon them (2) Same as 21 Down.
I hope you enjoyed the Christmas Crossword Challenge!