The h2g2 Poem: Moderation
Created | Updated Jan 16, 2011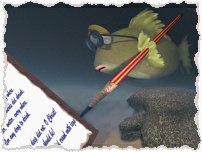 Moderation

If you want to insult your neighbour

This could involve quite some labour.

A Thesaurus you'll need

Cause pitfalls you must heed:

You won't want to get modded

For the scheme you have plotted.

If you use the word muff

Mods will be in a huff,

So be careful which words you do choose

Or your entire post you will lose.