Love According to Shakespeare
Created | Updated Feb 13, 2003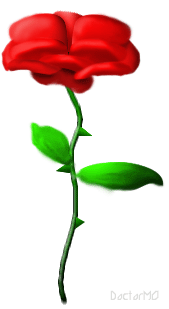 A re-run of an earlier Valentine's item with some additions. From soppy to sublime, innuendo to despair, William Shakespeare knew how to express all the emotions.








'As You Like It'

I can suck melancholy out of a song, as a weasel sucks eggs.

Men have died from time to time,

and worms have eaten them,

but not for love.

O coz, coz, coz, my pretty little coz,

that thou dids't know how many fathoms deep I am in love!
'Henry Four... part 2'
Is it not strange that desire should so many years outlive performance.
'Henry Five'
Now all the youth of England are on fire,

And silken dalliance in the wardrobe lies.
'Henry Six...part 1"
She's beautiful and therefore to be woo'd;

She is a woman, therefore to be won.
'Henry Six... part 3'
O tiger's heart wrapped in a woman's hide!
'King Lear'
'Love's Labour's Lost'
Cuckoo, cuckoo, cuckoo; O word of fear,

Unpleasing to a married ear.
'The Merchant of Venice'
Sometimes from her eyes I did receive fair speechless messages.
'A Midsummer Night's Dream'
The course of true love never did run smooth.

Love looks not with the eyes, but with the mind,

And therefore is wing'd Cupid painted blind.
'Much Ado About Nothing'
Sigh no more, ladies, sigh no more,

Men were deceivers ever.
'Othello'
Your daughter and the Moor are now Making the beast with two backs.

Excellent wretch.

Perdition catch my soul.

But I do love thee!

And when I love thee not,

Chaos is come again.
'Richard 3'
And therefore, since I cannot prove a lover,

I am determined to prove a villian.
'Romeo and Juliet'
O swear not by the moon, the inconstant moon,

That monthly changes in her circled orb

Lest that thy love prove likewise variable.
'Titus Andronicus'
This is the monstruosity in love, lady,

That the will is infinite,

And the execution confined;

That the desire is boundless,

And the act a slave to limit!

There's a language in her eyes, her cheek, her lip,

Nay, her foot speaks.

Lechery, lechery; still wars and lechery:

Nothing else holds fashion
'Twelfth Night'
If music be the food of love, play on;

Give me excess of it, that, surfeiting,

The appetite may sicken, and so die.

Many a good hanging prevents a bad marriage.

Journeys end in lovers meeting,

Every wise man's son doth know.








'The Sonnets'
Sonnet 18 Shall I compare thee to a summer's day?

Thou art more lovely and more temperate.

Sonnet 116 Let me not to the marriage of true minds

Admit impediments.

Love is not love Which alters when it alteration finds.

Sonnet 116 Love's not Time's fool.

Sonnet 129 The expense of spirit in a waste of shame

Is lust in action.

Sonnet 137 Thou blind fool, Love, what dost though to mine eyes,

That they behold, and see not what they see?

They know what beauty is, see where it lies,

Yet what the best is take the worst to be.

Sonnet 154 Love's fire heats water, water cools not love.