Gallivanting Granny
Created | Updated May 31, 2005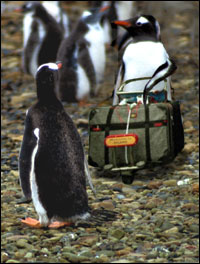 Hi there, thanks for dropping by.

I suppose you want to see just what goes on at the Manchester Meet Ups and what I get up to when I'm not here?

Well,
click here for the Manchester Mini Meet,

and here for the Spring Onion,

and here for the Manchester Mashed Potato. Then came the The Manchester Marrow
No prizes for spotting the non-researcher, but can anyone spot a theme developing here?
I'm not too sure what happened to the photos from the Curry Meet Mark 1, MC Crapper, but here's some photos of the Curry Meet Mark 2
I am not too sure that these should really be here, they might destroy my street cred completely, but you must allow Granny her little boast. Yes folks, the wedding photos are here.
Day Trip To Amsterdam


Nogbad the Slightly Naughty Viking and I took a trip to Amsterdam May 2005, you can see the photos here