The Scheduler
Created | Updated Apr 27, 2002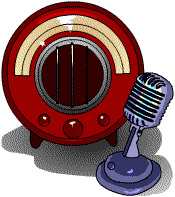 See what slot you can use or what you can look forward to! Remember! If
there's nothing here to interest you, Don't turn away! If there's a free slot, Book it and host it yourself!This Week...
Pick your preferred day...

Monday
Tuesday
Wednesday
Thursday
Friday
Saturday & SundayWhen using Scheduler, Please follow the A611308
Book it!

How to Book your slot; Simply Log in as h2g2Radio with password forty2 ..exactly as typed and add your booking by following the link from the homepage to here. I.e. Pick a day with a free slot. Add your Show's name under the 2nd column of that day, and increase the number there by 1. Then decrease the number in the next cell. If
You can't understand tables,
Leave your booking below and you will be added.
Thank you.