The h2g2 Poem
Created | Updated Nov 3, 2007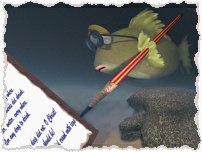 Yes?

A romantic evening just for two

Candle light and a ring that's new

Frayed nerves and a gentle touch

Hands together that tightly clutch.



A soft touch and tender kiss

Emotions full, one cannot miss

On bended knee a question asked

The stretching silence, long and vast.



A gentle breeze, a soft sigh

Wonders whether he'll soar or die

She fiddles nervously with her dress

Then whispers the long awaited "Yes!"