Truth And Tolerance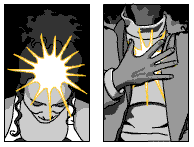 Hello everyone, just wanted to introduce myself.
I believe we can best see ourselves as seekers of truth, folks trying to work out what is objective and real and what is subjective and relative. We bring to the issue a set of filters that narrows our "reality tunnel" on these concerns.
We need to tolerate other worldviews, but not let go of our "human truths", else we lose meaning and purpose. And we are defined by this journey in life and our conception of its purpose.
[and its probably not 42 even though 42=(57+34+6-55) a sequenced rendering of my researcher number + 3 arithmetic operations -

spooky simple]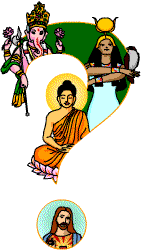 We are all Pilgrims for Truth, and we all need a h2g2
to help us along the way - don't panic

. And remember it's imperfect as the folks who make entries can only manifest truth, beauty and goodness as they see it along the Way. As such it's a work in progress. It's a human thing.
Oh by the way ... so sorry to mention it but if you would like to use in whole or in part some of the works I have posted on this site, please be aware ...
The works entered by Pilgrim4Truth are licensed under a Creative Commons Attribution-NonCommercial-ShareAlike 2.0 England and Wales License. © , I, hereby, do assert my right to be identified as the author of these works (entered under the id Pilgrim4Truth) in accordance with Sections 77 and 78 of The Copyrights, Designs And Patents Act, 1988. (Laws of England, as recognised by international treaties). This work is posted as an unpublished work in order to elicit critical assistance and other helpful comment, only.
Thanks
Pilgrim4Truth - Fides In Ratio Quod Oportet Fides
(a critical-rational-fideist, or an inclusive-post-

-theist).
You can email me at
[email protected]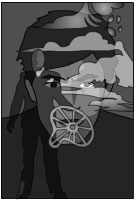 Subscriptions
Title
Status

Created

This user has no Entry subscriptions