Greetings, weary web-hiker!
This page looks best in Goo!
don't they all...?
Back in business! (...almost)
Hi there, I'm Bistro, welcome to my home. Sorry the walls look a bit bare at the moment but I've just moved back in after some time IRL, and haven't quite finished unpacking yet.1
Please, come in and make yourself at home. Can I offer you anything? A

, perhaps?

Bits and pisces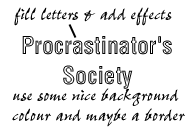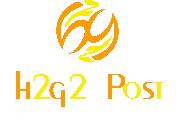 ----BEGIN H2G2 CODE BLOCK----2
Version: 1.1
RS Y++ N- SG+ A->+ P:-- L+++ M-(+) s V+ E-> PR++ p- a+ B+++ TV?(-) r+ D T- nh+
C-(+) m- t+
----End H2G2 Code Block----
Round up the Usual Suspects.
The Infinite Improbability Drive
Matters of National Security
---
View
GuideML for this page
View
this page in Redneck
1Alright, I admit it, that was a lie. I've been here quite a while, but I just never seem to get round to updating my user page. I am, after all, a procrastinator.
2Using the H2G2 Researchers Code
Subscriptions
Title
Status

Created

This user has no Entry subscriptions