Fifi's Page
Jobs Make You Unavailable
I have been long absent from the galaxy since finding a job. Not that I am complaining- I needed it desperately and am moderately happy with this particular one (a dramatic improvement from my last job). But man, I never have a second fo free time.
[(2*3)*4]+[(8*3)-6]=42 and Other Important Things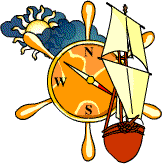 Phoenix, Minor Deity of Unlikely Travel and Thoughtless Adventure.
As long as you're here, why not read about my arch-enemy, the Killer Slug-Tongue?.
----BEGIN H2G2 CODE BLOCK----
Version: 1.1
RA* Y->++ N SG [email protected] P->P L M s V E>+ PR p a>+ B++>+++ TV? r D>++++ T nh+ !C m->+ t++
-----END H2G2 CODE BLOCK-----
(If the above looks like gibberish to you, click here for some explanation.)
Does your boss make you want to spontaneously combust?
I know mine does. The last one did too. Thank the stars she's not my boss any more! But I still can't stand the thought of her.
Come visit my Boss-Bashing Page to read about my bosses' worst qualities or to bash your own boss! Heck, you're welcome to bash my boss as well!
Subscriptions
Title
Status

Created

This user has no Entry subscriptions
Entries
Most Recent Edited Entries
Entries
Disclaimer
h2g2 is created by h2g2's users, who are members of the public. The views expressed are theirs and unless specifically stated are not those of Not Panicking Ltd. If you consider any Entry to be in breach of the site's House Rules, please register a complaint. For any other comments, please visit the Feedback page.
"The Hitchhiker's Guide to the Galaxy is a wholly remarkable book. It has been compiled and recompiled many times and under many different editorships. It contains contributions from countless numbers of travellers and researchers."
Friends
Phoenix has no Friends
Followers
Bookmarks
This user has no Bookmarks