All about me, myself and the bit of the universe I find myself in!
Hey there!
Feel free to peel off your old skin and try on another before you start! Although I'd recommend Goo as this looks the nicest with my page!

I'm a grammar school student currently taking A-levels in Maths, Further Maths, Chemistry and Physics! (Yes that sounds a bit crazy to me too!) My bit of the universe equates to Rochester, Kent in the UK.

I've always felt I should live in a castle and now live virtually in the shadow of Rochester Castle! What a view!
I'm originally from Zimbabwe which is definitely a fantastic place to live with an incredible climate and really friendly people!
Hobbies include:
music- I play the clarinet, saxophones, recorders and marimba (though not all at once! Could prove a difficult feat!).
drama
reading
creative writing
science
the Internet (which probably explains why I spend so much time here!)
I hope to go into a career in Chemistry
so I can make a ground breaking discovery, win the Nobel Prize and help to change the world and hopefully become a little bit rich and famous at the end of it!
I'm a huge fan of:
DNA's books! Fantastic!
classical music (especially Classic FM)
the Lord of the Rings films
Philip Pullman's books
Star Trek
Bond films
cake + =
pizza.
Words of wisdom: Carpe Diem (seize the day) or maybe Oscar Wilde's Everyone's in the gutter but some are looking at stars.
Drum roll.....presenting....the starry drinks fountain. (Thanks to Unconformity Ace for all the hard work!!
)
Coming soon to a user space near you....visit the Marquee Market
My latest bits of hootoo conformity!
Researcher code!
----BEGIN H2G2 CODE BLOCK----
Version: 1.1
RGBO Y-- N SAG A++ P L M s V E->+ PR p a B++ TV? r D T? nh? m t+BR/> -----END H2G2 CODE BLOCK-----
and....

My 42ism!
My Conversations
If you feel like chatting or if it gives you a warm fuzzy feeling to make my day then go ahead! I love getting messages and reply asap with a friendly note! If you're new don't worry about leaving a message for someone you don't know...it's a great way to meet people!
Come on you know you want to!
It'll be delivered as fast as my house-trained pigeon Homer can flap!

Calling all messages, calling all messages...! Feel free to leave a message for me here! Just click and type away!
So that's a bit about me!
Presenting........my lightsaber! May the force be with you!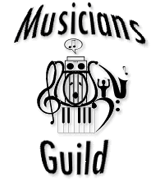 General Links
The Post
Stats
The GuideML Clinic
How Do I...?
Ask the H2G2 Community
The Forum
The H2G2 Bookworm's Club
h2Jargon
Announcements
Infinite Improbability Drive
Coming Up
Decorating Links!
Personal Space Workshop
Smileys
Picture Library
Spicing Up Your User Page
Hints and Links for New Researchers
Font Colour
Subscriptions
Title
Status

Created

This user has no Entry subscriptions