Hurrah!
note to self: update page.
Be quiet, self.

If I am not here and you are really intent on finding me, there is an email address somewhere on this page, use it.
There is also The h2g2 Researchers' Map which I am apon. yep, just there.... no a bit to the west... thats it near London, in dear ol' blighty. That's the place!

2+(0x4x7)+(5x8)= 2+(0)+(40) = 42!
or:
2+04/7+5x8 = 42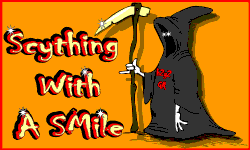 You may be wondering "whos this Kess person, what is she doing here?!" all (well, most anyway) will be revealed... In answer to your first question, see my nickname and in answer to your second question, not much!
Plug commencing: If you are an assorted weirdo then you could consider becoming a member of the elite group- *trumpets blaring* THE SPORKITES! :gnicnemmoc gulP
As many have speculated, I first arrived here on october the first 2002!
Plug 2:Also, if you can write very, VERY, bad poety join the Vogons :2 gulP
I love wild camping and 'primative living' and I do wild days and camps with http://www.frontiers-ail.co.uk/4436/index.html people. In fact there is a lovely picture of me there! Its in "wild ways adventure days" then "family days" I'm second on the right (from yor perspective)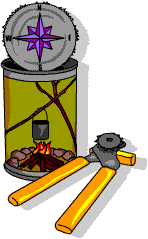 ---
I would feel guilty if I didnt have one....
----BEGIN H2G2 CODE BLOCK----
Version: 1.1
RGB Y+ N++ SB A++ P->++ L M+ s++ V- E- PR- p+ a+ B++ TV r D>+++ !(T++) nh+ C++ m+>++ t++
-----END H2G2 CODE BLOCK-----
To get your own go to A863516
---
Why don't you leave me a message ....
PLEASE LEAVE ME A MESSAGE HERE
Click here to find out which of the reasearchers is online...
UnOfficial h2g2 Lurker
"Utterly Pointless" things about me....

I am vegetarian
..And that ends the pointless things about me for today folks!1
You can now e-mail me at [email protected]
and my own website which is Here!
My full name...
Kess, Insane and proud of it, Campainer for T.A.C.T.S.C., Insane sporkite prophet, Member of CAVE, Disiple of Smileyism, Vogon warrier poet, Head/Founder of REST, H2G2 Freak (Angel of having fun flying) , Time traveller, United friend, Queen fan, President of the Peoples Republic of Enthole, H2 Vegetarian, Moonpyamidmarsupialmonkey spotter, Zaphodista, Procrastinator, Lurker, Trekkie, 1001% Xentric, Spy for the Leage of H2G2, Master of the Multi-Verse.
I refuse to provide links to any of these! searching on them will usually provide good results, side effects are nominal. Always read the label. If swallowed, disconnect from the mains, then seek medical assistance.
If there is anything that you think I have missed out of this then please tell me!
Other Useful Things....(NO LINKS HERE!)

H2G2 Society of Time Travellers.
The United Bedroom Confederacy.
This page is just getting longer and longer....
---
Subscriptions
Title
Status

Created

This user has no Entry subscriptions