spoogleflop says hi!

life
life stretches ahead and yet we always look back! when something goes wrong we are always sad but we should be happy as we can learn from our mistakes can we not? everything is laid out before us- surrender to the fate which has shaped our future. HA HA HA
BE HAPPY
me
happiness rules!!!so do the beatles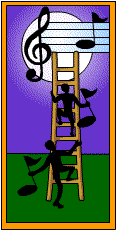 The H2G2 Beatles Fan Club
as i say.. the beatles rule!!!

and i am a member of the random quotes guide! dont know why- just felt it would be a good thing to do!
I to have fun
i to smile
but i also to cry
i am a perfect little !!!!
i am also a queen called moth willowshimmer (and that is of the pink realm)
i want to be poet loriet!!!
my advice to you all:
as somebody once said:
go confidently in the dirrection of your dreams. live the life you have imagined
AND ABOVE ALL
always look on the bright side of life!!!

Subscriptions
Title
Status

Created

This user has no Entry subscriptions