Written in Black and Wight: P - Answers
Created | Updated Nov 12, 2017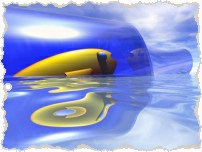 This is a quiz series dedicated to the Isle of Wight's dialect, as preserved in various publications1.
P
Please find below a piechart that represents something statistical, such as the proportions of examples used that are from Long, Lavers, the Smiths or other sources.
Quick Fire Round
Can You correctly identify which is the correct meaning for these animal-related words below?
| Word | Definition |
| --- | --- |
| Palmer | Caterpiller |
| Pincherwig | Earwig |
| Pissabed | Dandelion |
| Polly Dishwasher | Wagtail |
| Pooks | Parcels of Corn |
| Pop Hole | Rabbit Hole |
| Pur Lamb | Male lamb |
| Puss | Animal scrotum |
Main Round
Here are this week's answers.
Peart
High spirited and lively.
Type of tree favoured by partridges in December.
Seaside structure that juts into the water allowing people to promenade and/or access ferries.
This word was a particular favourite of Maxwell Gray, the penname of Newport author Mary Gleed Tuttiett (1846-1923), who in The Silence Of Dean Maitland (1886) wrote:
'A vine, peart buoy as ever I zee,' reflected Granfer, 'and wanted zo much stick as any on 'em. I've a smacked 'un mezelf,' added Granfer, with great dignity and importance; 'ay, and I smacked 'un well, I did!' repeated Granfer, with relish.
I think I've gone off the character of Granfer. Meanwhile The Reproach of Annesley (1889) contains a section in which a father worries about his ill daughter, Ellen:
'They all goos the zame way,' continued the man, 'one after toother, nothun caint stop 'em. There was no pearter mayde about than our Eln a year ago come Middlemass, a vine-growed mayde she was as ever I zeen,' he repeated in a rough voice, through which the very breath of tragedy sighed; 'zing she 'ood like a thrush, and her chakes like a hrose. A
peart mayde was our Eln, I warnt she was.'
Pecky and Mimfy
The two Needle rocks at the Needles.
Someone who is fastidious, fussy and delicate regarding what they eat, or also out of sorts.
Types of woodpecker.
Long wrote,
That maade ben terbul peeky and mimfy vor zum time.
Pinchfart
Hæmorrhoids.
Shoplifting and hiding stolen goods in underwear.
Stingy.
Pitzaa
Large saw.
Round food made from dough, cheese and tomatoes.
Sweaty armpits.
A large, two-handed saw used in a sawpit, used to cut trees into planks.
Plock
Sound made by an up-ending duck.
Block of wood.
To fall in a faint.
After using the pitzaa, you might end up with some plocks.
The Smiths: Put a plock into the vire.
Long: Let's putt a plock behind the vire, you.
Pokeassen
Prying and also wasting time.
Hæmorrhoids.
Fixing a cart's wheel spokes.
A word unique to the Isle of Wight, Pokeassen can mean either prying into others' affairs or time wasting. The Smiths spell it slightly differently to both Long and Lavers, and write:
Pokassun - following people slyly, to know what they are doing.
Popplestooan
Hæmorrhoids.
Explosive sneeze.
Large pebble
It means 'pebble stone', surprisingly. Long adds: Anglo Saxon: papolstan.
Pot Liquor
Hot beer, particularly porter, warmed in a lidded tankard.
Water in which food, such as meat and vegetables, has boiled.
Lobster pot.
Long provides the following example. Please note that 'wash' means 'kitchen scraps'.
Poor vokes' pot liquor es good wash vor pigs, 'cause they cooks all their grub together in one pot.
Pride o'the Mornen
Foggy or drizzling morning before a fine day.
Early morning dew.
LGBT+ events that took place before nammet time.
Pumblevoot
A Marsh-wiggle, father of Puddleglum.
Clubfoot, also a clumsy person.
To violently kick someone, also a pommel horse.
In Legends and Lays of the Isle of Wight by Percy Goddard Stone (1911), the poem 'The Carter's Mate' describes the Carter's Mate's rival for the affection of 'the prattiest maade As iver i' Wight wuz barn' with the words,
Venner's Tummas a vancied she

—When a zid I off did shab2—

A maggotty, pumble-vooted chaap,

Wi' a wunnerful gift o' gab.
Punyear
A blimp, airship or balloon.
The wearing of clothes, what you have upon yer.
To read a book.
'Puyear' means to read, with Long using the following phrase to provide context:
He's indoors, punyearen over a book.
The Smiths say 'Punear, or Punyear, to peruse a book.'
Purvizer
With a proviso.
A supervisor.
Someone who spreads gossip.
And we finish with another word that according to The English Dialect Dictionary ed. Joseph Wright (1906) is unique to the Isle of Wight.
A - B - C - D - E - F
G - H - I - J - K - L
M - N - O - P
The Bluebottle Archive
1These include A Glossary of Isle of Wight Words by Major Henry Smith and Charles Roach Smith (1876), A Dictionary of Isle of Wight Dialect by WH Long (1886), Isle of Wight Dialect by Jack Lavers (1988), The Encyclopedia of Isle of Wight Words, Placenames, Legends, Books and Authors by Edward Turner (1900) and The English Dialect Dictionary ed. Joseph Wright (1906). Other works include poem A Dream of the Isle of Wight by Mrs Mary Moncrieff (1863) and Legends and Lays of the Isle of Wight by Percy Goddard Stone (1911).
2When he saw me off he fled.