SuperMarket XXXIV: Quantum of Rescues
Created | Updated Jan 1, 2017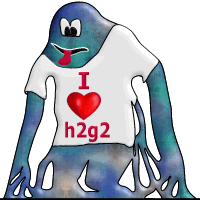 Hello, and welcome to the latest edition of Super Market, the update of everything exciting taking place in h2g2's own Flea Market.
2016 Report
This month's highlight is the annual Flea Market report. Here we take a quick look at the Flea Market in 2016.
| Year: | 2012 | 2013 | 2014 | 2015 | 2016 |
| --- | --- | --- | --- | --- | --- |
| Total Number of official Rescues: | 202 | 254 | 271 | 286 | 294 |
| Total Number of Top Scavengers: | 14 | 18 | 19 | 19 | 19 |
| Number of articles in the Flea Market: | 479 | 437 | 465 | 502 | 507 |
Entries rescued this year Include:
The Big 200
One milestone reached this year is that the 19 Researchers who have earned Scavenger badges have exactly 200 rescues between them! Let's hope that we can get the entire number of Flea Market rescues to 300 by the end of 2017.
Interview
I persuaded Sasha, the proficient Flea Market Rescuer of 2016, to say a few words in a short interview. In this interview my questions are in normal text with Sasha's replies in italics.
Do you mind if I ask you a few questions?
Mind? Not at all

I'd like to ask you about your experience with the Flea Market.
Thank you - I'm always happy to talk about that.

Really? That's great to hear. So, when did you first get involved?
It was about three years ago that I first rescued an Entry



So what is your favourite Flea Market rescue?
My favourite has to be the Plato Entry, which is now a University Project too.

Explain how much you had to change for that entry?
Liberal changes were required, to the structure as well as the text.

Lots of entries require more work than others, I take it?
So true - in contrast my recipe rescues were quite straightforward.



Obviously you are still looking for new entries to rescue?
Flea Market browsing is indeed something I enjoy doing.



Great to hear that. Is there anything you'd like to ask me?
Are there any Entries you're particularly proud of rescuing?

Really difficult to choose just one, maybe the Schlieffen Plan as I learnt lots doing it.
Learning something new is a good reason to rescue something, yes

I learned most from researching the Guy Morin Case Entry

Cheers for sharing that with us – thank you for the short interview!
Flea Market Rescues on the Front Page
This month two Flea Market Rescues have made the front page!
Recommended Rescues
Meanwhile, entries in the Flea Market have been recommended.
We look forward to these reaching the Front Page!
Featured Rescue
This month's Featured Flea Market Rescue is How to Star Gaze, rescued by Florida Sailor from the original entry How to Star Gaze by JadedGoddess. It reminds us to make the most of the long dark nights!
New Entries in the Flea Market
More entries are now in the Flea Market, waiting for someone to come along and rescue them. If you know anything about the topics, or think you would find learning about them interesting, why not see if you can help these entries get to the Front Page where they deserve?
Remember, if you see an entry that qualifies for inclusion in the Flea Market, let me know!
How does an Entry qualify for Flea Market submission?
How do you know if an entry can be added to the Flea Market? The guidelines below show how we know:
If the entry's author is still active on h2g2, it is up to the author to decide what to do with the entry and should not be put in the Flea Market without their consent.
If the entry became Edited, it cannot go in the Flea Market.
If the entry has not previously been in a Review Forum1, it cannot go in the Flea Market.
If the entry has been Hidden or Deleted, or the author has indicated that they do not want their article to be part of the Edited Guide such as by ticking 'Not For Review', it cannot go in the Flea Market.
If the topic is an opinion piece, rant, poem or work of fiction, it should not go in the Flea Market.
If it is an entry that was intended to be part of the Edited Guide2 that has not been Edited/Approved and is not a work of fiction, it may indeed be suitable for the Flea Market!
Flea Market Rescues in Peer Review
We still have a number Rescue Attempts in Peer Review for you to read through:
And Remember...
The Flea Market needs You!
1The Review Fora are Peer Review, Flea Market, Edited Guide Writing Workshop and University of Life.
2As demonstrated by it being submitted to a Review Forum with no indication that the author subsequently changed their mind.