Endure 24
Created | Updated Jul 18, 2016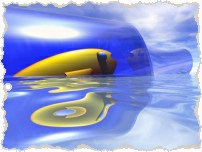 Bluebottle goes for a 24-hour run with a few friends and becomes an Ultramarathon runner (only just).

This year I signed up to do Endure 24 as part of a team of six. Endure 24 is a 24-hour running festival that is held in Wasing Park in Berkshire on England's north island. Entrants, whether solo runners or those in a team, can camp on-site next to a five-mile (8k1) trail cross country running loop. This route passes through Wasing Woods and although there is a small amount of tarmac, most of the course is on gravel, tractor trails and grass.

Although there are a few brave souls trying to run non-stop over 24 hours to reach the 100-mile target, most of the 3,000 or so runners run in a team of up to 8. Apparently the solo record is 130 miles run by one individual in 24 hours. The teams try to run as many laps of the five-mile course as they can fit in over the 24 hours. Each team is given a wristband, and only one runner is allowed on the course at any one time, with the band exchanged with the next relay runner at the end of the lap at the crossover point.
Friday 10th June
I was fortunate enough to be given a lift there with members of my running club on Friday, the day before the race started. We arrived in Field B, where our club's reserved camping area was about as far away from the Race Village (where the start/changeover funnel, refreshment marquee, football screen and shop were located) as possible. This was the largest camping field, however I was surprised to see that there wasn't any water in the field, with the only water taps located at the far end of Field A. This was a bit of a blow; I'd planned to pack light and so had only brought a couple of hydration packs for water carrying duties. The field did contain about 6 toilet trailers and a shower trailer. At this point, all of these were remarkably clean. There were the traditional portaloos as well as more toilet trailers in Field A.
Most of our club's runners, three teams of six runners, were located there. However one of the other runners who were in another team (not one of the three of six) had fallen out with the team organiser and texted her friends, saying she was the first to arrive and that they should set up in Field A instead, which meant that our club was split in two. But everyone in our club in Field B had brought a cake, which were all put on the shared cake table, for everyone to help themselves to during breaks from running.
Having arrived, my first duty was to erect my tent. I had initially been unsure about whether to take my small, half-man tent that was as waterproof as a tea-strainer or my older, 4-man tent that is big and bulky and, with the weather uncertain, decided to take my older, larger tent.
Over the course of the weekend I passed a lot of tents getting to and from the water, toilets, race village etc. After all, there were over 3,000 runners plus their family members, partners, friends and other supporters, so possibly tents for up to 4,000 people. Mine was the only ridge tent I saw there – everyone else had various types of dome. Admittedly the last time I'd used my tent was back in 2009 when Peregrin, The Fish and I had walked Hadrian's Wall and it was old even then. Young people these days just don't know the pleasure of trying to erect a tent from unconnected steel scaffolding poles of various widths and trying to turn them into a home for the weekend. Apparently in these days of pop-up tents, Endure 24 has had problems with people abandoning their tents as they can't be bothered to try and fold them back into the bags. Unbelievable. I like my ridge tent – it actually looks how a tent should look. The camping aspect of the trip was one of its main appeals. I hadn't been camping since 2009 when I used to camp a couple of times a year. We'd planned more camping trips, but hauntingly Peregrin died in August 2012. Our plans on walking the South Downs Way were put to one side after that. I had also planned on walking the Ridgeway with my oldest friend, The Fish, however his wife disapproves. I don't know, you hospitalise her husband a couple of times and she holds it against you...2
But I was back on a campsite with my own tent up, surrounded by my old, familiar camping stuff I'd not used for too long. These included my old mess tins I'd been given as a present from my Dad as a child, and a sleeping bag that's probably as old as I am. As well as new stuff too that I'd never been camping with, acquired mainly between 2009 and 2012 in preparation for the next camping trip that never took place. These included my tent light and a new multifuel camping stove that was a birthday present from The Fish. There was some brand new items bought in the run-up to the event, including a new camping kettle, pair of
and another stove so I'd be able to enjoy the ultimate luxury and cook dinner and boil water for tea at the same time.
Having a 4-man tent to myself meant I had a luxurious amount of room inside the tent to store my stuff – stove excluded, which I kept outside3.
The other main duty was that of Registration. Our club's person who organised our entry had picked up our registration packs and distributed them as we arrived. Our distribution pack consisted of:
Our race number4
A timing chip on a band to strap to our legs.
Sun screen (although fortunately I don't burn easily so I didn't open it.)
Vegan-friendly running snacks:5

Glucose tablets
A Clif peanut snack bar.
A coconut-milk banana milkshake. This tasted truly disgusting.

A fluorescent yellowy green technical t-shirt.
Personally I don't like wearing the t-shirt before the run is finished and I feel that I've earned it.
Saturday 11th June
Saturday morning I couldn't stay asleep, and woke up ridiculously early. Perhaps it was the bright sunshine and country air. Perhaps it was the excitement. Perhaps it was the lumpy ground digging into my back. For whatever reason, I was wide awake and after lying in my sleeping bag for ages, decided at about 5:30am to get up and have breakfast. Eventually it was a more reasonable time of morning and arranged to go to Newbury's Parkrun. After all, I'd been at the site of Endure 24 for 12 hours and not done any running yet, and I quite fancied bagging a Parkrun. I also didn't want to overdo it, particularly as I wasn't confident that my left ankle had fully healed from when I'd hurt it a month earlier.
After a slow but steady run round Newbury Parkrun's course I returned back to camp between ten and eleven, just enough to time to fire up the stoves, cook and consume some nammet, apply plasters and wander down to the start line before the run's kick off at noon.
I was in a team of six runners who were there for the experience, rather than planning on competing competitively. My team consisted of:
Rich
Jim
Me
Jo
Dean
James
Our aim was simple; to each try and do five laps of the five-mile course, and as long as we ran the route in just under 50 minutes each, this would be fairly easy to accomplish. As a reasonably average club runner, when running a five-mile course my race pace is just under 8-minute/mile, which works out at just under 40 minutes. As Endure 24 is an endurance run, aiming to maintain a consistent ten-minute/mile pace seemed sensible.
Rich was up first, and we all headed down to the start line to see the start and cheer everyone on. Quite a crowd of spectators and supporters had gathered near the crossover point, and at the very front of the race course waited an armoured car of all things, ready to signal the start. It had probably come from the nearby barracks town of Aldermaston. Though I personally didn't hear a start gun or countdown, the armoured car drove forward followed by a vast crowd of runners that took a good couple of minutes to run by as the first lap was away.
According to the plan, I had about an hour and forty minutes before I was needed to start my first lap, but the plan quickly went out the window when Rich decided to complete his first lap in about 34 minutes rather than the expected 50. Jim then went off on his first lap while I hung around the exchange area waiting for him. The exchange or crossover area is a barriered area at the loop's start/finish line. The idea is that the current runner completing the loop runs to the barrier, passes the team band over the barrier to the next runner, who then leaves the crossover area to do a lap while the original runner is able to leave the running course. Unfortunately the crossover area was far too small for this purpose, without enough space for a member of each team to wait by the barrier for their team-mate. They had tried to address this problem by setting up a chip-reading mat linked to a television screen in a marquee at the back of the crossover area. The idea was that as soon as a runner crossed the mat, the screen would register their name and team and give their team-mate time to leave the marquee to go to the barrier and collect the band and begin their run. Unfortunately the mat was located only a few feet away from the crossover point, meaning that the team member would arrive before their name appeared. Also the screen was located on the table next to the water supply, and after I did my first lap didn't seem to be working anymore.
The Route
After about 42-minutes rather than the expected 50, Jim finished his loop and I just about managed to find him in the crowd as I grabbed the band and finally started my first run. After a short stretch on grass it was a sharp left turn onto a tarmac path, through the inflatable arch positioned over the boarded-over cattle grid, briefly into the outskirts of the forest and up, up, up to the top of the first hill along a drive that led to Wasing Church. People sometimes wonder what you think about when running. I think the silliest things; I remember that as there was quite a crowd and I was wearing a club vest, I was feeling self-conscious and worrying whether vest-wearing race etiquette meant I should have shaved my armpits before the run, but it was too late now. So there I was, ascending a hill on my first mile of 25 round the course, hoping my armpit hair length was unnoticeable by anyone unlikely enough to be looking, and wondering what the point of armpit and nasal hair really is.
The 1k point was reached at the top of the hill near another boarded-over cattle grid and where a gravel path replaced the tarmac. The next kilometre was reasonably flat, with only a short ascent, but just after the 1k point the route turned off the gravel path to head into the forest along a tractor trail. This meant that there were two tyre-shaped grooves to run along either side, with a raised area in the middle, splitting the runners into two lines. Just after the 2K mark this changed to a wider gravel path as Pace Gully marked the first, small downhill section of the course. Of course what goes down must come up and at the 2.75K point there was a sharp right turn at the corner called Little Steep, so-called because it is a very steep ascent, but fortunately not too long.
From the 3k point the route was flat on a fairly reasonable surface heading into the 4k point at 'Far Away Forest', the furthest point of the course. It was around here that my personal plan to take things easy and maintain a slow and steady 10-minute/mile pace came a little undone. There are only so many times you can let other people overtake you when you know you can keep up with and overtake them…
The route undulated downhill on a dirt track to the Clif Bar located just before the 5k point. The Clif bar was a wooden shelter that was being used as a water point, giving out cups of water, although I didn't stop here at all. A few hundred yards later, at the bottom of Heartbreak Hill, was the VDUB Bar. This was a Volkswagen van lit up in neon like a Christmas Tree with a table outside, which was playing loud music and had shot-glasses full of energy drinks6. This was to help runners ascend the steep monstrosity of Heartbreak Hill, which is steep, nasty and twisty so that whenever you think you have reached the top, you turn a corner to discover there's yet more hill and another corner, followed by more hill and more corners. Most people ran up once or twice on their first couple of laps, but few persisted after that.
At the top of the hill there were numerous loud banging noises echoing through the woods, which were explained with a sign labelling the area as 'Shotgun City'. This was by far my least favourite part of the course. Up until this point, the run had been on established dirt or gravel tracks, yet from here on in for almost the next 2k it would be a narrow, twisting path. Conditions were pure cross country, weaving around trees, avoiding stumps and tree roots underfoot, a narrow corridor where it was difficult to overtake with sudden dips, bends. Called 'Single Track Heaven', this wound back to descend Heartbreak Hill but this time weaving through long grass rather than on the path up it. A particularly nasty bit consisted of a steep sudden sharp three-foot drop halfway down the steep slope – one second you find yourself running out of control down a steep slope and then all of a sudden the path is suddenly three feet lower than your feet expected it to be, all the while the ground is uneven.
After reaching the bottom of the steep hill the path continued descending, on and off tracks and trails with a bit more weaving through narrow, twisty paths as it returned to the race village. At last the route emerged from the forest to the Solo Camping Field but instead of running straight to the finish, annoyingly there were numerous bends, U-turns and unexpected corners to lengthen the course and stretch things out just as you felt you were finishing. Still, I got to the finish line and crossover point, found Jo waiting and waving, jumping and gesturing at the end of the barrier, making the handover much smoother than earlier. I'd run the route in about 42-minutes, so again faster than intended, but still leaving plenty in the tank for later.
Other Runners
Now that you know a little about the route it is perhaps a good time to mention some of the other runners on the course. Most were club runners, mainly representing clubs from the south of England. A lot of the solo runners were walking round with hiking poles, conserving energy in order to be able to keep going non-stop for as close to 24-hours as they can manage. At least one man was walking in full combat clothes with a full kit bag, and there were the occasional runner in fancy dress. One club, called On The Run, consisted of deaf runners; it isn't often you see running sign language at 9-minute/mile pace. I saw one blind or partially sighted runner running accompanied by a guide describing the route conditions and there was at least one blind runner with a guide dog. Of course blind runners are a common site at road races and I am glad that they were not excluded from participating in an undulating cross-country ultramarathon. I feel humbled and also proud to know that I am a member of the same species as those who refuse to accept they have limitations that prevent them from rising to the challenge. No-one is as blind as those who believe that 'disabled' means 'helpless'.
Lap Land?
After a break that didn't seem as long as I had expected it was my turn to run again. The second run was very much like the first, only maybe a couple minutes slower. After that I cooked a quick dinner on my stove and prepared for my third lap round the 5-mile course. Many people on the field were watching the England match on the large screens; there was a loud roar when they scored.
By now it was 8pm. This meant that according to the rules of the run, it was time for all runners to wear head torches, which I felt made us look rather like daleks. When buying a head torch for a night run, it is important to remember not to buy the cheapest one you can find and assume it will do. A cheap head torch may be helpful for finding books in the loft and will mean other runners can see you coming, but that isn't enough. You need a torch that will light up enough to allow you to see every overhanging branch you're about to run into and every root or rut you're about to trip over. Cheap torches allow you to be seen, but you need more; you need to be able to see.
I was waiting for my third lap at exactly 8pm when one of the race marshals came round and insisted that everyone waiting in the crossover zone had to switch their head torches on, while telling all the runners approaching the crossover zone to switch their head torches on too. Do you know what it is like being in a large crowd of people, all of whom are wearing powerful head torches, while staring at every approaching head-torch-wearing runner in order to try and recognise them? Very painful on the eyes, I can tell you. I think everyone waiting there was silently cursing that marshal for making us all constantly blinded. Still, eventually in came Jim, he passed the band over and off I went. It wasn't too dark as I made my way round the by-now-familiar course. This time round I decided to walk up Heartbreak Hill; I'd already proved I could run up it twice, so there was no need to show off. All seemed to be going well until Heartbreak Hill's narrow, twisty, uneven steep descent.
To this day7 I don't know exactly what happened. I was running along the difficult, narrow path when someone running up behind me aggressively shouted something like, 'Out the way, fast runner coming through!' I stepped into the long grass alongside the marked path, only to twist my foot in an unseen rut somehow in a way that made pain explode in my right knee. After that point I was quite unable to continue running; every bump, root or time when the ground was slightly uneven seemed to resonate inside my knee cap. Fortunately I was fairly near the end of the course and limped my way to the finish line, but I am not sure what was hurt more, my knee or my pride.
Sunday 12th June
Slowly I made my way back to my tent. I wasn't the only one in our club to be injured, but said that I would to carry on and take my next turn, but planned to take it slowly. I then went into my tent to get some rest, wearing a fresh set of running clothes rather than pyjamas. Surprisingly, it isn't very easy to get any sleep when you have an aching knee and you're lying on only a micro-thin mat between you and the hard, uneven ground.
I got up again after 2am, and at about 3am it was my turn to do a lap. I can honestly say my knee was still feeling very sore, and I didn't feel able to run. Instead I took a very, very slow walk around the course. Normally a 5-mile run would take about 40-minutes, this time I successfully walked around in just under 2 hours. When I started it was the dark of night and when I finished, dawn was breaking and it was getting light. Yet still the camaraderie of the fellow runners on the course cannot be understated, and even though I was moving in a slow hobble, the people overtaking and passing me were cheering me on. I also had time to read all the signs along the course that I had run by without thinking earlier in the day; each containing a motivational message about carrying on, not quitting and above all enduring. I may not have been moving fast, but I was still moving, and eventually I finished that lap.
When I finally finished, around 5am, even though I had been walking slowly, I felt exhausted. Yet far worse than feeling tired was the feeling of frustration that I didn't feel able to do what I had set out to. Although the sun was rising brightly and there were no curtains nor no way to block out the sunlight in my tent, I went all the back to Field B and collapsed, falling fast (or at least hobbling speed) asleep.
The next morning I almost dreaded seeing my team-mates, expecting them to be annoyed or disappointed with me and my terrible run. Yet even though my last lap had taken an hour more than scheduled, we were still up on our original schedule. By taking an extra hour to complete my night-time lap, everyone else got to enjoy the extra time asleep. I did feel guilty about Jo having to wait for me as my time-keeping was being very unpredictable. Yet as I had allowed everyone to have extra time in bed, my team had decided, while I was asleep, to return the favour; instead of being the third runner on our 5th turn round the course, they felt I should be the 6th and final runner. This of course meant that if I struggled, I wouldn't be stopping the rest of the team from completing their aim of five laps each, but also allowed me an extra couple of hours rest while I tried to get my knee back in some semblance of working order.
By now it had become quite apparent that something was seriously wrong in the state of Field B's toilets. The toilet trailers in our field had run out of water and were unable to be flushed. The thousands of campers, having no-where else to go, were still queuing up to use them even though evidence of numerous previous visits were still very visibly present and the overwhelming smell was not something I would want to experience again. I am very glad that we had camped the other end of the field, even though it meant a long walk. A van eventually turned up outside the trailers and presumably hooked up water and drainage, as they managed to get one of the trailers reasonably clean and fairly foul-fragrance free, but the queue to use this one small trailer quickly grew and grew.
By half ten it was my turn to make my way down to the crossover point for my last lap. I was determined to do it – I didn't want to end on the down note of earlier. So when James came in, I grabbed the band and made my way round the course for the last time. I was not running at my best speed by any stretch of the imagination, but I was jogging around, using musical breathing8 to distract me from how it actually felt. Despite the discomfort, it felt good to know I was enduring; I was making my way round at a reasonable pace again. Despite this, when we got to Heartbreak Hill, where the VDub Bar was playing loud motivational music again, the moment I heard them play 'Let's Go Round Again (One More Time)' I thought to myself, Let's not.
For some reason the downhill sections were the worst, especially the uneven path winding steeply down Heartbreak Hill, yet I carried on and crossed the finish line at 11:50am9. Having run all my laps and crossed the finish line, I took my timing chip off my leg, where it had been for over 24 hours. Having handed it in, I was then awarded my medal!
I foolishly assumed that I had finished, but oh no. Apparently I had finished my last lap too early; as I had struggled in the night so much, no-one had expected me to finish so soon. Yet soon after I crossed the line I was surrounded by runners in my club who told me that the tradition for a team run like this is for everyone to do the final part of the course and cross the line with their team's last runner. Although I was the last runner from my team, our club had two other teams running and it was my duty to run the last quarter mile and sprint finish with the last member of both those other teams. So although I didn't particularly feel like any more running, back to where the route emerged from the trees we went and about a dozen of us waited for the last member of the next team to finish, at which point we sprinted to the finish line. We then walked back to where the route emerged from the trees for the last member of the club's third team and again participated in a sprint finish.
After that it was back to my tent to finish packing up, followed by the much-anticipated journey home.
Sadly, like many other runners, I became quite ill and took an unexpected souvenir back with me, feeling quite ill the following day and unable to go to work. I am also unsure whether I have fully recovered or not10. Yet despite the pain and anguish, I successfully completed 28 miles over the weekend, got a medal and t-shirt and would definitely consider signing up again next year – provided the organisers provide clean water and toilets!
The Bluebottle Archive
1Strange but true – metric distances when running, specifically kilometres, stop being abbreviated to km but to simply 'k' instead.
2The first time was when we cycled National Cycle Route 23; after getting home he collapsed a bit. The second time was when we planned on walking the Ridgeway and he broke his leg at the start at Avebury, and ended up slightly in hospital. She tends not to let him out the house when I pop by anymore…
3Camp stoves and especially barbecues should be kept outside tents and used in only well-ventilated areas due to the possibility of carbon monoxide poisoning.
4This had a space for our personal details on the back, but no safety pins were provided.
5The largest contingent of runners present were from the Vegan Runners club, one of the UK's largest running clubs.
6Although since the VW diesel emissions scandal, how do I know it really was an energy drink, eh?
7Writing about a fortnight later.
8Whistling.
9There were ten minutes to spare so had anyone else in our team wanted to have a final lap, they would have been able to. Teams can keep sending runners until 11:59am to try and get as many laps in as possible; from the stroke of 12 the crossover point is purely the finish line.
10Runners always say 'listen to your body' but mine's always given me mixed messages just to confuse me.