The Post Quiz: Illegal in Singapore
Created | Updated Mar 27, 2016
This week is crime prevention week for h2g2 travellers. Know before you go.
The Post Quiz: Illegal in Singapore
We know you like to travel. Before booking your flight to Singapore, though, check out these legal restrictions. You'll thank us later.
Multiple choice.
Which of these substances can you not legally sell in Singapore?


chewing gum
playing cards
hamburgers

Which of these activities can you do in Singapore?


play your saxophone on a public street
sing dirty songs at the top of your lungs
fly a kite on a public street
none of the above

What is the punishment for spitting on a bus in Singapore?


flogging
a hefty fine
nothing: everybody does it

What is the punishment for connecting to somebody else's wi-fi network?


nothing: all wi-fi is free
a large fine or 3 years in jail
the death penalty

What behaviour in a public toilet will earn you a $150 fine in Singapore?


singing
forgetting to flush
leaving religious tracts

Where can you legally be nude in Singapore?


on a public beach
in your house (with the curtains open)
in the dark

If you feed pigeons in the park in Singapore, what will happen?


You will be fined $500.
A flash mob will show up and sing 'Poisoning Pigeons in the Park' at you until you stop.
You will be applauded for your compassion for poor, helpless creatures.

You may not urinate in a lift in Singapore. (And you shouldn't, anywhere. Sheesh.) But how will the cops know you've done it?


They rely on informant concierges.
They have undercover cops disguised as lift operators, complete with those little hats.
The lifts have electronic urine detectors.

Painting graffiti is a crime in Singapore, as in many places. What could be the penalty?


beheading
caning
confiscation of paint cans

Recidivist jaywalkers are in trouble in Singapore. What is the possible penalty for jaywalking twice?


being deported to China
six months in jail
losing your pedestrian licence
Not sure? Maybe you'd better click on the picture for answers before you hand over your passport to the nice man.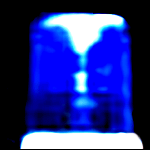 Post Quiz and Oddities Archive