The Prof Quiz: Mamas and Papas
Created | Updated Oct 12, 2014
Another Quiz from the Prof - looking for parental guidance
Mamas and Papas
How well did you do, and which song(s) have you got stuck in your internal jukebox?
Papa was a Rolling Stone 1972
Mama told me not to come 1970
Papa's got a brand new bag 1970
Mama weer all crazee now 1972
Papa don't preach 1986
Mama your my Daddy too 2011
Papa Rain 1972
Mama 1983
Papa loves Mambo 1954
Mama said knock you out 1990
Think you have them all? Click the image below for the answers.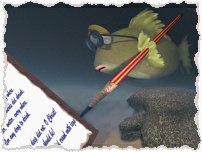 Prof Animal Chaos Archive