The Post Quiz: The Night They Met - Answers
Created | Updated Aug 10, 2014
Close encounters of the romantic kind.
The Night They Met: Answers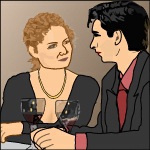 How romantic are you? Did you remember all these songs? You don't have to be old to know these. Or even romantic. Just curious about that couple in the corner of the bar.
We gave you a line or two of the song. Here are the titles.
In what popular song did each of these romantic close encounters take place?
'She was selling china, and when she made those eyes,

I kept buying china until the crowd got wise…'
I Found a Million Dollar Baby (in a Five-and-Ten-Cent Store)
'I went to a dance just the other night,

I met a girl there, she was out of sight…'
Sweet Pea
'I viewed the morning with alarm,

The British Museum had lost its charm…

When suddenly I saw you there…'
A Foggy Day in London Town
'There once was a troop of Irish Dragoons,

Came marching down…'
The Maid of Fife-E-O
'Wond'ring in the night what were the chances

We'd be sharing love before the night was through…'
Strangers in the Night
'So I waited with high hopes and she walked in the place

I knew her smile in an instant, I knew the curve of her face

It was my own lovely lady and she said, "Aw, it's you."

Then we laughed for a moment and I said, "I never knew."…'
Escape (The Piña Colada Song)
'I thought the sun rose in your eyes…'
The First Time Ever I Saw Your Face
'Well, she was just seventeen,

You know what I mean,

And the way she looked was way beyond compare…'
I Saw Her Standing There
'I met you before the fall of Rome,

And I begged you to let me take you home…'
It's All Been Done
'Her eyes, they shone like the diamonds,

I thought her the queen of the land,

Her hair, it hung over her shoulder,

Tied up in a …'
Black Velvet Band
Are you now humming tunes? If your partner asks why, tell them it's because you're remembering the night you met.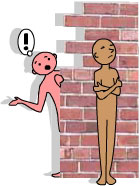 Post Quiz and Oddities Archive