Girl About Town
Created | Updated Sep 10, 2002
This week Abi hands over to her glamorous and well-heeled friend Virginia.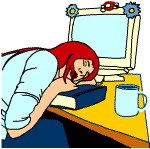 This week, Golden Virginia (Girl about Town) spills the beans on this summer's hottest party.

With the London social season in full swing, there are a plethora of parties, lunches and polo matches to choose from. Having just returned from topping up my tan in Mustique, I was keen to get back into the swing of things. Fortunately I did not have to wait long for one of this season's hottest parties, the summer meet-up of the premier web destination, h2g2.

Having only just recovered from dinner at the house of a certain American singer now resident in London, I wondered whether I would make it to the Bandstand in Hyde Park in time to meet my fellow Researchers. With softball the order of the day I was forced to abandon my Manolo Blahnik's for a pair of Superga plimmies. On arrival I was glad to see that the cream of internet users had turned out for this gala event. A champagne reception was unfortunately no where to be seen. Neither were the forecasted thundery showers - in fact it turned out to be one of the hottest days of the year.



Children abounded, Jim Lynn bought his family and Anna arrived with her son Dominic. Everyone knows that dogs are the new cats and so we were pleased to have Buster the mongrel and DD the beagle with us.



With Hyde Park full of Bryan Adams fans, our very own intrepid explorer and clothes horse, Munchkin set out with a band of Researchers to claim part of it as our very own. The pitch chosen was opposite the Cavalry Barracks, though I was disappointed there was not a soldier in sight. We were shortly forced to protect our area of the park from footballing interlopers, but the sight of the massed h2g2 ranks with a softball bat and BBC sport frisbees1 was enough to put them off. The softball was trendily chaotic with the boys inflicting a heavy defeat on the girls in terms of the game, with the latter winning in the looks department.

After lounging around on the grass and discussing the latest community gossip, it was off to a trendy London 'nitespot' for drinks and nibbles. The tables groaned with free range chicken drumsticks and organic cheddar sandwiches and there were moxons for all. We were all able to get close thanks to the compact and bijou nature of the venue.

New Italic Jimster led the pub quiz, which was won by Clan Thingite. Strangely everyone got the last question correct - the answer being DoctorGonzo. I saw Tinkerbell sporting a glittery Kylie namebadge, LuckyStar wore her name on her chest and Frankie Roberto looked resplendent with his Brunel inspired namebadge. Mark Moxon was toasted by all and wished well for his forthcoming trip to Africa and the Community partied until closing time.





1Surely a must have for this season!