45 Words
Created | Updated Apr 10, 2003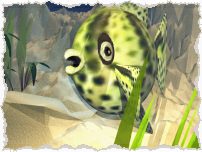 A 45 Words Special: 45 Linked Entries

'I mean with 92,120 official researchers,
statistics say that we have all contributed to Guide
Entries a total of 45 words each'.1
45 words on Average but not all
Well obviously there are some researchers who have
written more than 45 words in guide entries, as the
average entry contains far more than that. So this
week as a special 3rd Birthday treat I'm looking at
all the researchers who have written over 42 articles
for The Guide in those first three years, without any
outside assistance. The full page of stats is still
being worked on here but
there are only 5 with 42 solo articles in the Edited
Guide. So who are they? Where are they from? And what
on earth do they find to write about? Read on and find
out.
The King of the heap with 74 Solo entries is
Jimi X. He joined the site on 13th August 1999. He
comes from Pennsylvania, USA as any quick look at his
entries will testify. He has a full set of volunteer's
badges on his page Ace, Field Researcher, Guru, Scout
and Sub-Editor. Heaven knows how he has the time,
especially as he is married, with kids! He somehow
managed to write the most solo entries in 2001.
His oldest entry on the Front Page was actually one
he updated as an editor on Scottish Dialect which
originally appeared on the 11th Aug 1999. How much he
understood we dinnae ken, but it was part of a
prolific career. He is unique amongst our top 5 in
having a entry dated before he joined the site; the
powers of being a sub editor eh. It wasn't long before
he started to write about his home state Pennsylvania's Great Walking
Purchase tells how William Penn tricked the
Delaware Indians out of the amount of land west of the
Delaware River a man could walk in a day and half.
He's also written on a broad range of other subjects:
the truth about Groundhog
Day, 'Mister Rogers'
Neighborhood' - Children's Television Programme
and about Pretzels in
America.
He has also carried out some extensive University
projects on The Philanthropic
Legacy of Milton S Hershey and The American Revolutionary War in the
Middle Atlantic States as well as editing
projects for others. His latest contribution is on a
Pennsylvanian Dutch tradition Fastnacht Day which appeared
only last week.
He's currently taking a break from Subbing to carry
out a little project
updating some of the entries that are already on the
guide.
Hails from the Isle of Wight and recently put
himself forward for the post of Sense of Place Isle of
Wight Editor. What there is left to write about the
Island just off the south coast of mainland England
only he will know as he has written so much of it
already in the majority of his 53 entries. He
joined the guide in May/June 1999 and is one of those
researchers engaged to another researcher Sarah aka
Eccles. He is currently
studying History at Southampton University.
His first contribution to the guide is the section
in The World's Best
Beaches devoted to the Isle of Wight - the
prospect of things to come. His first solo effort
though came on 14th March 2000 when he wrote about Yaverland, Isle of Wight, UK .
He is also a big Goon Show and Beatle fan, so it was
hardly surprising that some of these interests would
show through including The Paul
McCartney Death Clues. He has written a number
of projects on, you guessed it, various aspects of the
Isle of Wight including Anglo-Saxon Isle of Wight and
Dinosaurs of The Isle of
Wight but, most surprising in his project on
Aircraft of the Isle of Wight was the entry The Isle of Wight Space
Programme - watch out Russia and America.
He does occasionally write about other subjects
including a very insightful entry on Having a Part-time Job in a Fast Food
Restaurant. His latest entry was on 21st March
and was about Christmas
Traditions of the Isle of Wight. He's currently
taking a little sabbatical from h2g2 to study for
exams I hope. But no doubt more about the Isle of
Wight has yet to come.
Just zis Guy really is a Guy, Guy Chapman that is,
and comes from Reading,
Berkshire, UK which also happened to be the
first of his 48 solo entries on 6th December
1999. He's married with two sons and, like Bluebottle,
went to Southampton University. What is it there that
produces prolific researchers?.
He first contributed to the guide on the
collaborative entry International
Driving Etiquette, but was soon showing his
interest in that safest of cars Volvos. Oh the responsibilities
of parenthood! He also wrote about the cult Radio
Series I'm Sorry, I Haven't A
Clue while another of his subjects Mary Whitehouse often found a
cause for concern.
Two of his more bizzare subjects are This Page Intentionally Left
Blank in a collaborative entry and The Not Terribly Good Club of Great
Britain - strange subjects but incredible
entries. He also did an interesting and informative
piece on How to Pack a Removal
Van. He is already the most prolific writer of
2002 with an amazing 27 entries, so far, pushing him
up to third place in the all-time list, his latest
being Bicycle Lights which
hit the front page on 22nd April.
Compared to the other 4 who all appeared in 1999
Gnomon is a relative new comer only turning up in Sept
2000. Gnomon comes from Dublin, Ireland
and has contributed 45 solo entries to the
guide.
His all important first appearance on the front
page again was in a collaborative entry How to Survive Extreme Weather
on 17 November 2000. But only 15 days later he made his
debut on one of his favourite subjects, music, with an
entry on The Music of
Mahler. His interest in music has also
covered the obscure; Death,
Suicide and Close Shaves in the World of Classical
Music and a series of articles on how to play
certain instruments including that traditional Irish
instrument the The Tin
Whistle.
Coming from Ireland he takes an interest in various
elements of Irish history and research and is often
seen commenting on other Irish articles in Peer
review. But he, himself, has written about Ogham - an Ancient Celtic
Alphabet and Old Irish
Money - the youngest currency to be swept out by
the introduction of the Euro. Also of interest to a
vast number of hootooers is bound to be his entry
The Origin of Terry Pratchett's
Discworld since the debate 'Which is greater; DNA
or TP' never seems to die down on site. His latest
contribution, however, is on Santorini - a Tourist Guide
appearing in the Guide on 30th April.
Having had the most entries in 2000 DD was once the
most prolific researcher, but real life forced him to
take a bit of a sabbatical from his contributions.
Moving to Scotland and getting engaged to Fashion Cat slowed down his
productivity, but it seems to have picked up again
now. He first joined the site December 1999 and first
contributed to the guide in the collaborative entry on
St Patrick's Day of 2nd
March 2000. His first of 44 solo entries was on
Alfred the Great - King of the
West Saxons and lead to a series of other
Anglo-Saxon kings. He is also the top volunteer with
collaborative entries so far totally 50.
Originally from Bangor, Northern Ireland, before
going to University in Kingston,
Surrey about which he wrote an article which
failed under the old editorial system only to rehashed
and passed in Peer Review. His nickname comes from the
way he plays his chosen sport Lawn Bowls. His university
education wasn't totally wasted as he managed to write
an article on Adam Smith -
Economist and Philosopher. Although his travels
have allowed him to write about Santiago de Compostela, Galicia,
Spain and Sinaia,
Romania.
Two other series of entries he is currently working
on are based on the UK Political Party the Liberal Democrats and its
predecessor the Liberals as he has two articles at
various stages of review on their greatest leaders.
His latest in a series of Etiquette for sports
fans American Football
Spectators appeared on the front page on 29th
April.
More to Come
A quick look at what is coming up revealed that
these guys are not finished yet. Here's a list of
articles that have got through Peer review and are on
their way to you soon.
Researcher
Pending
With
Sub
Recommended
Jimi X
1
1
1
Bluebottle
0
2
0
Just zis
Guy
1
3
0
Gnomon
02
4
0
Demon Drawer
03
5
2
1Quote from
Wowbagger's h2g2 Life in the 100th issue of the
Post.
2Plus 1
Collaborative.
3Plus 2
Collaborative.