D.A. Detective Agency, open for business.
Created | Updated Sep 15, 2002
Got a burning question that you need answered? Got a problem that you can't solve?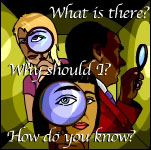 If so, then you've come to the right place.
Welcome to the D.A.Detective Agency

Here you will find a sympathetic ear, plenty of hot
, and people eager to help.
All cases will be considered, Especially those of a supernatural variety.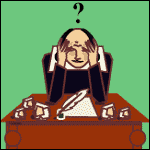 We pledge that we will find a suitable solution to All cases.
If you wish to speak to me personally, then take a seat.
If you can't wait, then why not speak to Deputy Peanut,, whose abilities are more than exceptional.

Alternately, if you wish to join the ranks, why not leave your application here? We'll get back to you.

For a
and some spooky conversation, why not drop by Dead Man's Inn
. For a not-so-restful place to stay, sign up for a room at The Haunted Castle.
Deputy Detective RosterPeanut, head deputysixSevens, in his Armani trenchcoatex-Rambling, resident spookJust Me, Ace The Ghost In The FogLanglyCrocodilkaFABTCardinal Noah

Comes with Armani Trench Coat, really big spy glass and a Deputy's Badge.We are not responsible for any possessions, Fatalities or additional taxation that may occur during the course of an investigation. A equal opportunity employer. Have a nice day.