The h2g2 Poem: Time Lapse
Created | Updated Jun 6, 2010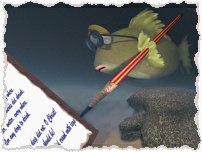 Time Lapse


The future of our planet fills me with dread.

For the poor still fight the battles and die.

Watching arms dealers will rejoice.

The propaganda shall be, for righteousness and god.

Euthanasia on large scale, with profits.

What will the rich do, when all the poor have gone?

Shall they test tube a new breed of lesser mortals?

Will they fight amongst themselves?

With no one to build their guns, will wars end?

Can man survive to see the final outcome?