Announcements
Created | Updated Jul 11, 2003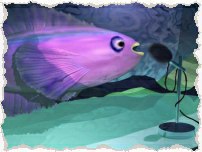 Meets
New Help With GuideML
Attention all Researchers interested in or developing GuideML editing
software of any kind: the GuideML Editor Writers'
Caffeine Machine is now open for business. The aim is to provide
a central location for discussion, help and collaboration among GuideML
editor writers, with the intention of improving all GuideML editors
across the world.
Special Sites at this time
New Sites of Interest
Links
The Post is pleased to introduce two new features.
All entries for this feature should be mailed to shazzPRME. Please mark the subject 'Announcements'.