DNA is on its way!
Created | Updated Aug 19, 2009
The next release of h2g2's engine, codenamed DNA, is due to see the light of day around the end of this month. Here are sneak previews of three key features in the upgrade... but there's plenty more!
DNA Engine Introduced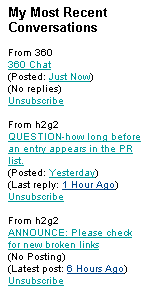 The technology used to run h2g2 has been developed into a new breed of engine, called DNA. The main difference between DNA and previous technologies (Ripley and Llama) is that DNA supports multiple sites, rather than just h2g2. In the example above, a Researcher is keeping tabs on their Conversations in both h2g2 and 360.
Review Forums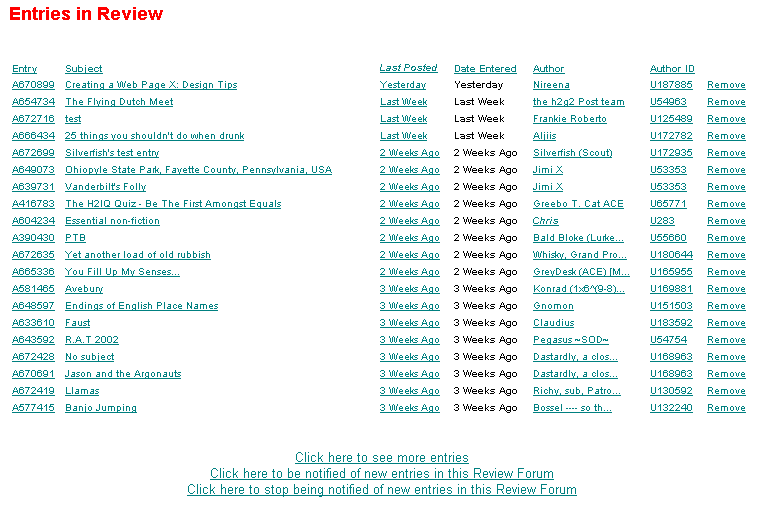 The Review Forums system is a comprehensive new system to replace the old Peer Review/Workshop/Sin Bin mechanism (which was pretty primitive). Entries can be put into Review Forums ready for collaborative writing or for potential picking for the Edited Guide, and the Guide Entry display and the Review Forums system are linked together properly. The picture above shows the display for a typical Review Forum; clicking on the headers will sort the Forum accordingly, and clicking on the entry's title will take you to a Conversation about that entry. Simple!
New Forum parsing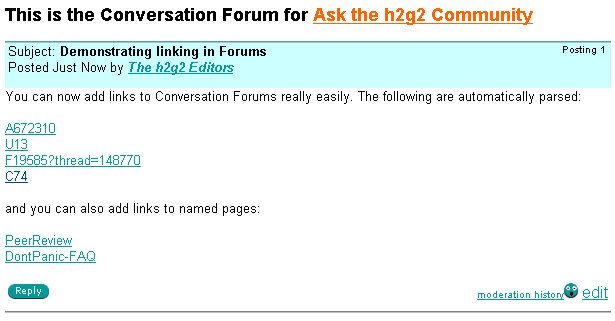 If you type any of the following into a Posting, they will automatically be translated into links, as demonstrated in the picture above:
A123456 (but only if it's a valid entry number)
U123456
F123456
F123456?thread=123456...
C123456
Also, if you enclose something inside <./> and </.> tags then it will be translated into a link to that h2g2 page. For example, <./>PeerReview</.> would link to Peer Review, <./>Feedback</.> to the Feedback Forum, and so on.