The Hot Spot!
Created | Updated Mar 31, 2003

Welcome to the Hot Spot! Any party or celebration you want to have here on H2G2, we will be more than happy to accomadate
We have quite a capable crew, and countless places to party!! So head to the reservation desk and book your party now!
Going on Right Now...
The Chaps Club
Still goin Strong!
And, if you're in the mood, enjoy NAKED WEDNESDAYS at The Swimming Pool

Going on elsewhere...
If you are having a party or event somewhere else on H2G2, let me know and I'll put it here for everyone to see!
Read The Quest by sea--As seen in the Post!
Reservations
If you would like to book a suite, a room, or maybe even the entire Palace
, click here.
The Palace
FRIAR'S ROAST
If you've ever felt the need to flatter someone by embarassing them, the Roast is the best place to bring them!! Set the Roastee up in the center of the room, and surround them with tons of their closest friends, sharing all the great memories and funny stories with each other! (I also happen to think it's a bit of a compliment

). So, check out all the Roastees from the past and go to The Manager's Office to set up a Roast for one of your friends now!
Roast 1 -- Ex-Rambling!
Roast 2 -- Red Dog!!
FINE DINING
The Prancing Pony, The Bar, The Restaurant, The Coffee House, The Ice Cream Parlor, The Guys Restroom, The Girls Restroom, The Banquet Hall
ENTERTAINMENT
Club Sol, The Roast Room, The Dance Floor, The Concert, The Movie Theatre, The Ballroom, The Stage, The Chaps Ballroom

RECREATION
The Billiard Room, The Swimming Pool, The Volleyball Pit, The Bowling Alley, The Waterfall, The Hiking Trail, The Campground, The Tennis Courts

RELAXATION
The Chaps Club, The Bedrooms, The Spa Bath, The Velvet Lounge, The Tolkien Room, The Ethereal Elven Garden, The Sofa, The Fireplace,The Infinite Probability Room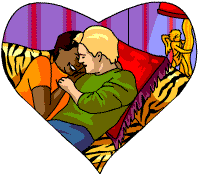 The Chaps Club has gotten too big to be contained solely within the Hot Spot, so Red Dog has set up their very own page!! To find out more about the Chaps, clickhere!
THE HOT SPOT STAFF
The best H2G2 has to offer!!
more to come...If you would like to apply for an open position, or even create a new one, click here.