The WD-42 Boutique: Perfumery
Created | Updated Jul 16, 2002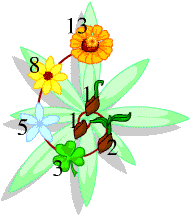 For those who want to carry The Answer around with them, the Makers of WD-42 have created perfumes for your usage.
Pour la Femme
No. 5
WD-42: No. 5 is the all time classic for the sophisticated and discerning woman, for use both in daytime and night, with a pleasant sensation when applied on yourself.
No. 19
This perfume is a little more upmarket than WD-42: No. 5, but allows a fuller sense of Meaning on the applicant by using WD-42: No. 19.
No. 42
The ultimate general purpose perfume for full Answer and Meaning to those who want to have a good time. Use WD-42: No. 42!
Je T'Aime*
For those moments of amour, WD-42: Je T'Aime is built just for your needs. It will make you feel much closer with the Meaning of many things.
Je Ne T'Aime Pas Beaucoup, Mais Je T'Aime Un Peu*
Just for going out with friends, WD-42: Je Ne T'Aime Pas Beaucoup, Mais Je T'Aime Un Peu has been engineered specifically to give your acquaintances The Answer to their Question.
Flammable
A night-time perfume, you will feel hotter, brighter, and ready to burn. WD-42: Flammable is just what the clubber needs.

Do not approach with lighter.
Slightly Flammable
Similar to WD-42: Flammable, but will not make you feel quite as ignited. WD-42: Slightly Flammable is for those chill-out sessions.

Do not approach with lighter.
Very Flammable
WD-42: Very Flammable is not for the faint-hearted! For an improbable amount of Meaning and a good side-helping of The Answer, you will feel truly enlightened.

Just don't go anywhere near naked flames.
Pour l'Homme
Incendiary
WD-42: Incendiary is a raging torrent of scent which should give you a light tap on the head if you haven't passed out already.
Napalm
A solid eau de cologne for those who like the smell of napalm in the morning. Now, with WD-42: Napalm, you can carry the scent around with you.

Just please don't throw this at anyone.
Perspirating
After a good session at the gym, this hints of the man who likes to exercise, and likes to smell. Use WD-42: Perspirating which captures the essence of eau de BO.
Infinity
Forever and ever and ever and ever etc. WD-42: Infinity will just not fade away! The Answer remains with you permanently.
Fanaticism
A cultish scent. Definitely something to get mad about, WD-42: Fanaticism is The Answer. And you are the Master. Use this wisely.
Dope
For those days when you can't be bothered to get out of your dressing-gown. WD-42: Dope is for the more laid-back gentleman.
The Pan
Girlfriends! Spouses! Have you ever wondered what you could give the man who has everything? Well, why not consider this new version from WD-42 Perfumers? Why not give them The Pan?
WD-42: The Pan is guaranteed to give a state of surprise even to the most expectant of men, a jolt of sensibility in a world of madness.
Pour la Femme et pour l'Homme
Truth
WD-42: Truth will bring The Answer out of everyone. The best cure for lying.
Life
Don't talk about it. WD-42: Life.
Universe
It's too immense to even comprehend how big WD-42: Universe is.
Everything
WD-42: Everything. Everyone's talking about it.
Improbable
WD-42: Improbable. You just don't know what'll come out of the nozzle.
Incorrect
WD-42: Incorrect. Wrong wrong wrong wrong wrong wrong. Right?
Let us know by creating a new conversation, specifying your chosen product and we'll get back to you after processing your order!
Return to Enlightened Moments