45 words: Happy Birthday Post Team
Created | Updated Dec 6, 2009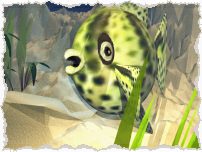 Back in 2002 for the 100th Post, Wowbagger pointed out that, on average, most researchers will contribute 45 words to the Official Guide.
Intrigued by this idea, Demon Drawer decided to expand on this thought a little and produced a series in which he attempted to describe the lives of prominent people in just 45 words—not the easiest task in the world! This week, he helps us celebrate our momentous occasion.

The Post's 10th Birthday


H2G2's user-generated newspaper

With comics, poems, announcements, news, quizzes, opinions and more.

From Goo to whatever skin no newsprint was wasted (well once)

In getting researcher news out to you.

So thanks editors Vegiman, shazzPRME, echomikeromeo, Awix, Reefgirl, Rich and B'Elana

To ten more years.