Smudger Snippets: The Birthday Party
Created | Updated Dec 6, 2009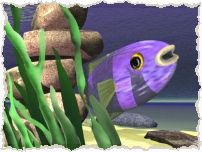 I suppose it's because I have so much time on my hands these days, that all these memories come flooding back to me.
The Birthday Party
We were invited to one of my wife D's1 nieces birthday party, and as I had previously agreed to make the effort to go out and mix with people more (after D's recent health scare where we almost lost her), I said I would go with her. It was her niece's 30th birthday, and she had booked one of the best bands in the area to play there. Now D has mentioned this band before, as before her health got worse, she used to go and see this band with some of her sisters, when they were playing at the local pubs and clubs. I would pick them up after the show and take them home, and they would always be excited about that band as they played all the 1960s music along with some rock-n-roll stuff as well.
So the fact that group was playing there that night made D even more determined to go. It was not long after she got home from her recent discharge from hospital when the invitation arrived, and this was her first opportunity to enjoy the second chance of life that the doctors said she had been given.
So you can imagine the reaction from all her family and friends when we walked into the function room that night! They were all so surprised at the change in her looks and demeanour, as the last time most of them saw her was when she was really ill in hospital only two weeks earlier. They all came over to speak to us and made us really welcome, which put me at ease as well, as suffering from anxiety, a side affect of the PTSD they say I have, gives me panic attacks when I am in a crowd of people. Yet somehow I felt more relaxed that night.
The band was everything D and her sisters said it was, although they were a bit LOUD! Mind you they were playing in a smaller venue than normal, but it still made the glasses sitting on our the table start to vibrate. I found however that by putting my finger in one of my ears did help, yet the music was so good it made us want to dance to it, but we both knew that was impossible. Still, it was good to see the youngsters dancing and enjoying themselves.
Speaking of the youngsters, most of the young lasses were dressed, well you might call it dressed, and walking round like models on a cat walk. Some of their dresses were so tight and small that they could hardly walk in them in case something fell out or off, and the shoes, well, I don't know how they managed to walk in them, let alone get up and dance in them later on. They were walking around like they had a brush handle...well let's not go there; it really was like a fashion parade. Oh! Don't me get me wrong, I am not complaining, as they were all beautiful young lasses, but I can remember when D and I first got together, that they were all youngsters still at school, it just made us feel so old.
You might be wondering about the men, as yet they have not been mentioned. Well, most of them came wearing their best casual leather jacket, with jeans and training shoes, apart from a few of the older ones, who wore shoes. So it must have taken them all of five minutes to get ready to go out, whereas the females take around three to four hours! While the females were holding this fashion parade while going outside for a cigarette or to use the rest room, the men were standing at the bar, where they always seem to congregate at such functions.
So later on when the dancing started, it was the usual ritual of the women dancing together in groups, with all their handbags at their feet. This seems to be quite common for all such events, as no male wants to be the first one to dance with his partner. After all, that would mean having to leave his space at the bar, and nothing but a fire or mass evacuation would cause that to happen. So things have not changed much at all since the last time I was at such a function, and that was a few years ago.
One of D's brothers is getting married soon, and D is really looking forward to attending that. I have promised him that I will be there to support him, as he also suffers from anxiety, which was a side effect of the slight brain damage he suffered after his near fatal accident a few years ago. So I will probably take part in my favourite pastime of people watching, which helps me cope with the panic attacks I get when I am in crowded places, which you probably guessed while reading this.
1I referred to her as Mk2 in previous Snippets.