Goodbye Douglas
Created | Updated May 9, 2002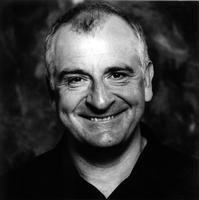 Douglas Adams had a great idea back in 1971 - that someone should create a Hitchhiker's Guide to the Galaxy.
In the past 30 years, that idea took a lot of forms - radio, print, television, comupter game, and most recently in web-based form. That's why we are all here at h2g2. To help him make that web-based form of the Guide a reality.
It has been a privilege and an honour for me to help make part of Douglas' vision come to life.
I have made a lot of online friends here at h2g2. And more importantly, I have learned a lot here - probably much more than the others here have learned from me.
For that, and for enjoyment I have received from Douglas' works, I owe him a debt of gratitude.
Thank you Douglas and goodbye.