A Boring Biography
Created | Updated May 19, 2005
The important things about me are probably that I'm a single female American, living in the Seattle area with my 3 cats, and working as an epidemiologist. Oh, and I'm also plugging and chugging away at my PhD. And I'm Catholic.1
The title really says it all, but there are always some people who want to know this kind of info anyway.....
The beginning...
Born in Tennessee sometime in the 70s.
Grew up in the Chicago area.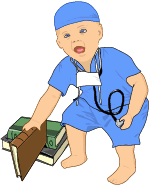 Went to high school at the Illinois Mathematics and Science Academy (IMSA).
Then....
Went to college at the University of Texas at Austin - there's some interesting things to be said about going to one of the largest universities in the world.
Moved up to Seattle for graduate school in epidemiology at the University of Washington.
Managed to finish my thesis and graduate.
Now...
My family may all live in Texas, but I have no plans to join them.
Still working as an epidemiologist, and make the occasional progress on my PhD.
Still single, which is just as well, cause the cats take up all the room on my bed.
Next
Check here for all sorts of other things I plan to get around to doing at some point in life.
1Albeit of the modern variety.