The h2g2 Poem
Created | Updated Jun 22, 2003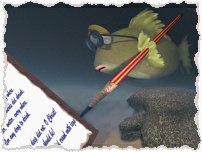 The Shadow of the Dragon
This week, fourteen years after the fire that catapaulted it into the
world's consciousness, Ukrainian President Leonid Kuchma closed down the
last reactor at the Chernobyl nuclear power plant.

Number Three has been shut down.

A billion tiny fission flashes fade.

The fire-breathing dragon to its final rest is laid;

Its heart pierced not with steel, but pencil lead.

Yet no-one cheers to see the monster dead.

Number Four, of world renown,

Its concrete tomb already showing cracks,

Stands by its side ensuring that the locals can't relax.

Though dragons may be gone, their shadows kill;

Chernobyl's children fight the tumours still.

The Nuclear Energy Agency's Report on the Chernobyl Accident