In the Knicker Time
Created | Updated Jun 20, 2003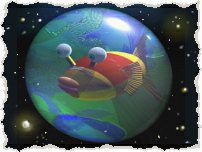 Most of us wear them, but rarely does anyone think of a more imaginative use for these vital garments. The supporters of Reading Football Club therefore deserve to be congratulated for turning their pants into tools of peaceful protest.
For the benefit of non-UK readers, I should explain that the word 'pants' has acquired an alternative meaning in recent years. It can now be used to describe something that is deeply disappointing or of poor quality, e.g. 'That film was pants' or 'That movie was terrible'. And, in the opinion of many Reading FC supporters, their team's performances over the past year or so had been, well... pants.
It was for this reason that the idea of 'Pants Day' came into being. The idea was publicised by the club's charmingly-named fanzine, 'Hob Nob Anyone?', and was soon picked up on by the local and national media.
It was simple but brilliant: fans would bring spare pairs of underpants to Reading's home game against Wrexham on December 18, and wave them during the game. The fans would thus be responding in kind to the 'pants' on the pitch by putting more pants in the stands! What's more, the organisers could hardly be accused of being disloyal to their club. After all, they did encourage those who wanted to participate to buy official Reading FC pants (complete with team badge) from the club shop for the occasion!
The protest was a storming success, with hundreds of pairs of pants on display. Whether it helps to bring about the hoped-for changes in club policy remains to be seen, but one thing is for sure: those in charge at the club paid attention!
How can we be sure? Because, towards the end of the game, the Reading chairman John Madejski produced his own pair of pants and waved back to the protesters! Proof, if it were needed, of the power of pants.