View From the Queue
Created | Updated Jun 22, 2003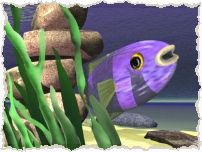 This week, the View is happy to announce that it will continue. The winner of the Guess When the Old Queue Will Die contest has been chosen. And the View has mixed news on the editorial changes made to h2g2 during the recent site upgrade.
This Week's View

Yes, this week's View is a little late. I'm very sorry. But as we all know, work sometimes interferes with our well-crafted plans. When forced to choose between the job that paid me and the one that didn't, I admit it was something of a no-brainer. I'll be starting my columns a little earlier in the future to avoid this problem.



There are 21 entries on the What's Coming Up page, compared to 9 last week. And there are 456 entries on the Peer Review page, an increase of only 1 since last week. If we add the two statistics together, we get a total of 477 entries. This compares to 464 last week.



In general, h2g2 is still keeping pace with its authors. This has been the case ever since the site's Sub-Editors moved on to entries submitted to Peer Review. That's great news, since Peer Review was primarily put in place because the old Editing system was slow and getting slower. Peer Review is indeed keeping better pace with authors. If we're very lucky things will only improve, and the average wait time before an entry is edited and featured will start to go down.



As I reported last week, Mark Moxon has decided to remove the number of Recommended entries from the Statistics page. I can only guess that there continue to be between 100 and 200 entries that have been passed on to a Sub-Editor, but which are still being edited or are waiting to be featured at h2g2.

The Editing Process is Dead! Long Live the Editing Process!


The Old Queue is finally dead -- or close enough as makes no odds. Anna, h2g2's Deputy Editor, announced about a week ago that the Sub-Editors have finished with pretty much all of the entries in the old editing system. It is pretty much a matter of going through them 5 per work day now so they can each get their moment in the sun.



If you submitted an entry to the old editing system,1 cheer up because it should be featured at h2g2 before long. It isn't time yet to panic if you haven't seen your entry in lights. When it is time to panic, I'll let you know.



Meanwhile, the Scouts have been asked to turn up the heat on their recommendations for entries from Peer Review, to make sure the Sub-Editors are kept busy with new entries to edit. They've been asked to submit three recommendations each time they report in. This means some of the more neglected finds in Peer Review have a better chance of getting snatched up now.

Contest Winner


In mid-August, I started a contest to see who could guess when the last entry from the Old Queue would disappear. My own guess turned out to be wildly optimistic. The closest guesser, oddly enough, was Looneytunes. His guess was, and I quote, "November 14th 11:30 pm New Zealand time."




Although I admit I'm being a tad arbitrary, my unofficial date for the Old Queue's death is November 10th. This is the first time I could verify that an entry had navigated in its entirety through the Peer Review system. Since I also know the Sub-Editors had the old system's entries pretty much finished at this time, I feel this is a safe date all around.




Looneytunes will get a snazzy copy of the Best Guess Award graphic. The runner-up to the contest is Dragonfly, with her guess of November 22nd. Dragonfly will get a runners-up version of the graphic to use on her page.

Changes From the Site Update


As I suspected, the site upgrade that gave us so many new smileys and other fun features also brought some editorial changes that impact h2g2's writers. Some of these changes are clearly positive, while others seem arbitrary or even a bit problematic.



Most obvious is the change to h2g2's main page. Where this page was a jumble of interesting links before, it has now been divided solidly into three categories: Read, Talk (or chat), and Write.



The Read page lists the most recent new Edited Guide Entries, and gives further instructions on how to search the Guide. The Talk page gives a brief introduction into common chat forums and h2g2's virtual Community. And the Write page houses the resources for authors hoping to contribute to h2g2.



The positive things about this change are that the clutter is gone, and the virtual Community at h2g2 is given a more solid place within h2g2's heirarchy. Also great, many useful links have been added to the three pages that would have been problematic on the main page. On the other hand, h2g2 is now putting only one extraneous link on the main page for each category. This means users must click between three extra pages to access links that were once housed in one convenient location.



The most troubling facet of this change is that new entries once featured on h2g2's main page have been moved to the Talk page. Four out of five entries for each day are now buried halfway down this page. Since the prominent link was the only reward ever offered to the authors, I wouldn't blame many of them for feeling cheated.



I would recommend adding those new entries back in to the main page. Otherwise, h2g2 may lose authors. While I understand the appeal of a streamlined main page, I see no reason not to have a few judicious links in each category. Of course, the links to the Read, Talk, and Write pages should remain since they are indeed very handy and include many links that would not fit easily onto h2g2's main page.



On a brighter note, I mentioned a few weeks ago that h2g2's official information on the Peer Review process seemed out-of-date and incomplete. This has been resolved, with the addition of the What Happens After Your Entry Has Been Recommended page. Do check this out if you have submitted an entry to Peer Review.



Also very positive are the additions of the Beginners' Writing Workshop and the more advanced Writers' Workshop. I think the addition of official places to discuss writing ethics, styles, grammar, and so on is superb. It remains to be seen how much h2g2 writers will use these new pages. But if you have a question about an entry you are currently working on, do jump in and ask away.

GuidePost Updated


If you have begun to use GuidePost to add GuideML to your entries, do pop over and get the latest version at the GuidePost page. This version keeps the GuideML generator up-to-date with the latest changes at h2g2, including the new Smileys.



In case you haven't heard, GuidePost is a GuideML generator that makes the process of adding the appropriate code to your entries easier. While it is still necessary to learn GuideML basics to use the generator, I have found that using GuidePost is faster than coding by hand and significantly reduces coding errors.

Peer Review Moves Ahead


Now that h2g2 has begun to focus on its Peer Review process, people have begun to discuss how the process might be improved in the long term. One particularly good debate has begun about what exactly h2g2 ought to do with very old threads on the Peer Review page.



One possibility is that threads might be automatically removed after a certain period of time if nobody has commented on the thread. Another possibility is that the Scouts might recommend a thread be removed, in the same way they recommend that an entry from Peer Review be sent to a Sub-Editor.



Under the old Editing process, authors were routinely emailed with a 'rejection' letter if their entry didn't meet with h2g2's expectations. The rejection emails typically contained feedback, letting the author know why the entry was rejected and what steps might be taken (if any) to improve the entry's chances were it submitted again. Of course, the feedback comes through the discussion at Peer Review these days -- where Scouts, Sub-Editors, and regular researchers all pitch in their two cents.



The rejection is the missing puzzle piece. Nobody enjoyed the rejections in the old process. Authors would get let down. And H2G2 would get angry emails in response to certain rejections. But if there are no rejections ever, the Peer Review page will get more and more cluttered with entries that have no chance of ever being accepted. And sadly, it becomes increasingly likely that really good entries will get lost indefinitely among the clutter.



As it stands now, even those entries that commit egregious sins like plagiarism are stuck in the Peer Review page indefinitely. Something must clearly be done -- eventually. The question is what. If you have an opinion on what h2g2 should do about old Peer Review threads, do join the discussion.

More Tips for Setting Up a Community Group


I forgot to mention a couple more locations where you can advertise your new group. The first is the Post, of course. The Classified Ads and the Announcements page might both be appropriate. Simply email Shazz. Include the name of your group and the page number at h2g2, and your info will be added to next week's Post.



The last place you might advertise your community group is the Tell Us About the World of h2g2 page. This page was set up for groups located within the virtual realms of the World of H2G2. The purveyor of a virtual restaurant or pub with a few regular customers, for instance, might give it a mention there.

The View Continues


When I asked last week whether anyone wanted me to continue this column, I got 17 affirmatives. I would like to thank everyone who took the time to write. I really appreciate the warm comments, and of course this column will continue in light of the response.



Of course, changes in h2g2 necessitate changes in the column's format. I've decided to continue the statistics at the start of the column. But I expect this section will get smaller and smaller, and there will be fewer easy conclusions from now on. Perhaps this will change if Peer Review gets some quality time with h2g2's programmers and becomes a more automated process. Until then, I'll simply offer whatever can reasonably be dug up on the average week.



And then there is the question of the name. View From the Queue only works when there is a Queue, and there really isn't one anymore. So starting next week, the column's new name will be The View at H2G2. While I will always center on news and information for authors at h2g2, I have noticed a tendency to widen the scope of discussion as the column continues. I hope the new name will better reflect the direction the column is going in.

Volunteers Wanted
Global Village Idiot came up with a very good idea last week. Why don't we track a few people as they navigate through the Peer Review process? Perhaps we can learn from their experience, and share in their angst.



I'm looking for up to 10 people who are planning to submit an entry to the Peer Review within the next three weeks. Volunteers must be willing to send me an email weekly, telling me how things are going and how they are feeling about the process. I'd love to have both new researchers and accomplished h2g2 authors. Anyone with a controversial entry to submit is particularly welcome to apply.



If you would like to volunteer, please respond to the appropriate thread at the bottom of this entry. Of course, I will be joining the volunteers by submitting an entry of my own soon.

Next Week's View


Next week, the View will cover copyright issues at h2g2. What exactly is a non-exclusive copyright? And would a mainstream publisher care that your work was placed on h2g2 before it got to them? I'm no lawyer, so my column can't be represented as legal counsel. But I did take a college course on internet law, and I'll be happy to share what I've learned next week.

Click here to see previous weeks' Views from the Queue.



Opinions expressed in this column are my own, and do not necessarily reflect the opinions of h2g2 or the Post.

1You would have had to press the 'Submit' button below the entry, back when this was available.