Announcements
Created | Updated Jun 22, 2003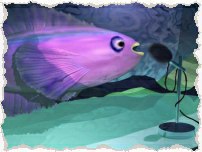 Meets
There are plenty of Meets for h2g2 researchers in the pipeline. You can find information about most of the planned meets at the Future Events forum, but the one to check out this week is the Christmas Community Social which will be held in London on the 25th November. Hurry along and put your name down!
Denver Get Together
Researchers from the Denver, Colorado, US area are planning to meet in person. If you live in Colorado or can arrange a trip there soon, they would love for you to join them. The date and time are still being set.

Go to the Denver Get Together page for
more information.
The Lonely and Blue
If you would like to become a Helper of the Lonely and Blue, please say so on my page for the Lonely and Blue

I could really use all of your help!

Thank You!
Blue
The h2g2 Soapbox
Is there something bothering you about h2g2? Do you want to make a point about the proposed changes for the site? If so, pop along to the Community Soapbox and make your views known! This is THE place to go to discuss the state of the h2g2 community.
Check out the Classified Advertisements for news of new sites.
All entries to this feature should be mailed to shazzPRME. Please mark the subject 'Announcements'.