Announcements: Births, Marriages, Meets etc
Created | Updated Jun 21, 2003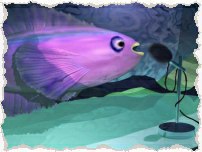 Make Your Announcements Here
Meets
There are a few researchers meeting up in Scotland on Saturday August 5th. All the details are over at This Page. This is the first of hopefully many regional get togethers and should be great fun.

There is a camping trip to Caernafon in NW Wales being organised for the
weekend of Friday 18-Sunday 20 August 2000. Zed has set up a page Here, but the camping will actually be at or near
(depending on numbers) the home of technoyokel

I think that there are only a handful of researchers going so far, but the more the
merrier!

Start saving your pennies! There will be a meet in Holland towards the end of September. Rumour has it that this will be graced by the attendance of our friends from the Towers. Watch this space for more details!
This is another new feature we are trying! Any comments appreciated.