Escape Pod Dreams - 69
Created | Updated May 12, 2004
Escape Pod Dreams, The Corrugated Silk Issue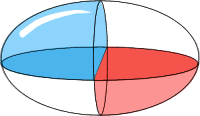 Inappropriate Footware Redux
I have beat this drum hollow before, but I can't help it.

I saw a frou-frou mommy yesterday with her sturdily togged three-year-old daughter at the veterinarian office.

Mums was wearing wholly inappropriate footware for dealing with
an active toddler while the child in question was wearing cross-trainers!

Mums was wearing three-inch-heeled backless slides, with her poor pitiful toes scrunched into a funnel of vinyl...

They clashed with the rest of her relatively understated ensemble.

I can see no reason why her practical working-class hubby, who also made an appearance, wearing comfortable after-work clothes and cross-trainers, to help her retrieve her frou-frou dog,

could not have put his foot down.

Sorry, but that's the way I feel.

All in all, they were a cute family.

But, but, and BUT, it makes no sense to equip the active child for flight while the mom is hobbled in the classic lotus foot manner that the fashion idiots find so fascinating.

PLEH!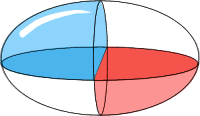 More reasons why shoe stores should have licensed podiatrists on staff: