The h2g2 Poem
Created | Updated Nov 3, 2007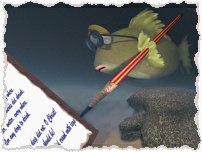 Missing You, Still

Our last talk was a long time ago;

Seems like yesterday.


Wishing, won't make it tomorrow

So I could add the stuff I left out.


You had such big plans;

Things to do,

Places to go.


I remember your eyes

dancing with a blue fire.


And, how your dimples deepened

when you were being mischievous.


I know for a fact that you would not have hurt a fly...

Yet, you would have wrestled any one of us to the ground

Just for a laugh.


Cousin, it's been twenty years

And, I miss you still.