Entries Wot I Wrote
Created | Updated Jul 30, 2008
This was getting a bit unwieldy on my Projects Page, so I've moved the bulk of it here. This serves no purpose other than to make me feel good, and it's easier to find stuff than to go digging through the Entries lists for two seperate accounts.
Solo Edited Entries
These are Entries I've conceived, researched and written entirely on my own.
h2g2 University
by broelan
by Milos
Flea Market Rescues
These are Entries that I found in various states of completion in the Flea Market that I've either brushed up just a bit or nearly rewritten entirely.
by broelan
by Milos
Collaborative Entries
These are Entries mostly written by me with assistance or contributions from other Researchers; or substantial segments I've lent to others' work.
by broelan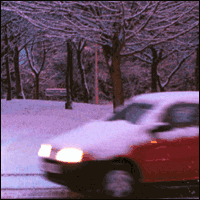 by Milos
Contributions to Community Entries
These are Entries compiled by other Researchers from group discussions about the topics. I participated in the discussions and some of my input was used in the final Entries.
by broelan
by Little Mischief
Peer Review Contribution Credits
These are Entries by other people who have used specific information I contributed during the Peer Review process, and who have chosen to credit me for my contributions.
by Milos
1The Editors retitled this Wrapping Up Warm, but I like my title better.