Anna's Old Personal Space
Created | Updated Aug 7, 2003

Even if you're just passing through, 1, do drop me a line to say hello - this is an open house and everyone is welcome
Are You Writing an Entry About One of the Following Subjects?
Thailand - I lived there for two years
Wine - I worked on a wine magazine
Food - the wine magazine had loads in it about food
Babies - I've had one
Education - my lovely other half is a teacher, so I can ask him
If you are writing about one of these, I'm happy to contribute or do some fact checking, just leave me a message below, or direct me to the Peer Review thread.
Things Happening in My Life
I have now been working at h2g2 for three years. Yay!
Motherhood (!)
Dominic joined us on 15 July, 2001, and we've been having fun ever since. His latest escapades have included shrieking with pleasure in the Tate Modern and mashing root vegetables into the crevices of his face and neck. If you would like to hear more about him why not drop by A Place Where I Can Gush Uncontrollably or The h2g2 Parent and Baby Group? I'd love to hear from you if you're a new parent too and I strongly believe we should stick together! You might also be interested in 360 Health, which looks at complementary medicine - it's a subject that I'm interested in, let me know if you are, too.
Until recently my life was a non-stop social whirl of coffee mornings and playgroups, but now I'm back from maternity leave. I've got my back-to-school bag packed and my new shoes on. I'm ready for h2g2, but are you ready for me?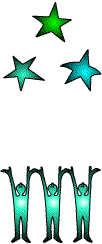 I'm Deputy Editor, How Can I Help You?
I sit alongside such marvellous people as Sam, Ashley, Jim and Natalie all on the content side of the team and we work on getting Edited Entries into the Guide. I also run the A395697 and Scouts schemes, which just about covers everyone to do with Peer Review. (If you'd like to volunteer for either of those go to the Sub-editors' Recruitment Page or the Scouts' Recruitment Page - everyone's welcome, it just takes some time.) Or why not ask one of the Subs or Scouts about the scheme? You can find them in one of these drop down menus:
In this one you'll find the subs -
And in this one you'll find the Scouts -
Alternatively, if you'd like a better insight into the Subs and Scouts schemes, take a look at The Sub-editor Report and The Scout Report.
Need Some Advice on Getting Entries into the Guide?
Are you new to h2g2 and you're not sure what to write? Getting involved with one of h2g2's weekly topics of the week isn't a bad place to start. You can find the link for our current topic at the bottom of the Front PageSubs. For previous subjects, check out The Complete List of Previous Topics of the Week - there are loads of excellent entries in there.
For inspiration, you can go to Ask h2g2, as there's always the chance that someone in the thread would also like to write an entry about the matter in hand. If in doubt, ask around, the Community are such a friendly bunch :-D
One of the requirements for entries in the Edited Guide is that they should be balanced. So if you're thinking about writing about a controversial subject, then it would be a good idea for you to get involved at Speaker's Corner. Another important factor is good spelling, and if you need help with this there are some fabulous people over at the Spell Checker who you can ask.
Most important of all, for getting any entries into the Edited part of the Guide, please read these guidelines thoroughly:
And then post your entry to Peer Review.
Why I Love h2g2

'Why do I love h2g2?' is a question that we should all ask ourselves from time to time. My reasons are:
You don't come across real community spirit in many places these days. Especially living in a large, impersonal city like London, where it's even hard to get to know your neighbours. At h2g2 there are people on the door, saying 'Hey, come in, let me show you around', and before you know it, you're in, you've written a pile of entries and have made several life-long friends.

Researchers write brilliant entries that are a joy to read. The quality is phenomenal, they're thoroughly researched, incredibly well written and much of the time they haven't been put together by professional writers.

Researchers write lovely, friendly, positive comments about entries that go up on the front page and in Peer Review, and in pointing out any glitches, they're always polite and kind.

The volunteers, especially Subs and Scouts (I have to plug them particularly, they're on my team, but a big thank you to the Aces and Gurus, too) give up their free time for the good of the site. So be nice to them!
Other Things About Me
I lived in Thailand for a couple of years. Have you ever read the children's book Frederick by Leo Lionni? It's all about a dreamy, hippy mouse who keeps himself and his friends warm all winter with his memories of bright colours and poetry. Well, that's what south-east Asia is like for me.
When you're in south-east Asia do remember, never, ever fly with Lao Aviation. Don't even think about it. I did and that's it, my nine lives are gone. You know that scene from Airplane with the sick girl with the singing nun? Well, I should have realised it was a sign when I saw a man being loaded from the back of a pickup truck onto the plane with a drip in his arm. United Nations staff aren't allowed to travel on the airline, as they crash too frequently. They're ex-Aeroflot planes...
It was more than worth it, though. At the time, Lao Aviation was just one of the hazardous ways to get to Luang Prabang, the city I wanted to get to. The alternatives are going by roads frequented by bandits, or going by flat-bottomed wooden dragontail boats for days. Luang Prabang, a former French colonial town, is the most remarkable place on Earth and the only other tourists there are Westerners with their hair standing on end, not quite believing that they actually made it.
If you're in south-east Asia, I'd love to hear from you. And if you're thinking about going, is there room for me in your suitcase?
And Now...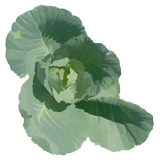 I live in London and love it.
1If you are completely freaked out by me using your name, don't be, it's just a technical feature, I don't usually go about over-actively using people's first names like a cheesy advertising sales man, but I thought using it would be a friendly gesture!