The h2g2 Poem
Created | Updated Jul 11, 2003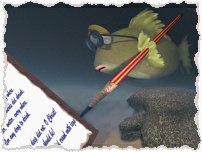 Endings
1982

There I was playing it cool

Thinking I was nobody's fool.

Now theres no place for me to hide

To repair my dented pride.

When I think back to what you said

As we lay there in your bed

My feelings for you I would never show

I would simply just get up and go.

Now it comes as no surprise

I'm not worth much in your eyes.

I never gave you much consideration

And blamed it on my situation

The fact that I was already married

Not thinking of the hurt you carried

Just seeing you from time to time

Now the hurt I feel is mine.