Blue Meanies
It's a
Blue World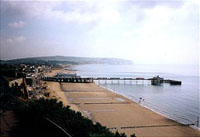 This is my H2G2 Page
This is my H2G2 page. There are many like it but this one is Mine. My H2G2 page is my best friend. It is my life. I must master it as I must master my life. Without me, my H2G2 page is useles.Without my H2G2 page I am usless.I must type my page true. I must spell more correctly than my enemy, who is trying to kill me. I must shoot him before he shoots me. I will. Before God I swear this creed; my H2G2 page and myself are defenders of my country, we are the masters of my enemy, we are the saviours of my life. So be it, until there is no enemy, but peace. Amen.1
Smileys
Smilies best viewed in Classic Goo!
Yep, Bluebottle has become another person to draw his own smileys. I would like to thank Roasted Amoeba for the help he gave and letting me use his computer.
| | | |
| --- | --- | --- |
| Australian | JLego | JSurreal |
| Tomato | J Evil tomato (Wight Salads) | Apple |
| JSmi | Water Drop | Lord Smiley |
| JSaint Smiley | JBack of head smiley | Exploding brains smiley |
| Teapot | Dumbell | Barbell |
| JPunk | JTeenage Mutant Ninja Turtle | JSmiley avec Legs |
| JInvisible | Metric smiley | JLightbulb |
| Smiley of Borg | Ill | JMiss Smiley |
| Muscle smiley | JSee-through | JElectric-shock |
| Confused | JHalf-eaten | Doughnut |
| JChinese - by Roasted Amoeba | Flower power! | JPie chart |
| JSnail | Parachute | JMicroscopic |
| British | Millennium Dome | Bicycle |
| JSlimey Smiley | JSun | Bikini |
| JRadioactive | JEclipse | Isle of Wight |
| | The Post | |
---
Some Valentines Day Smileys
Friends Pages
---
Eccles
Peregrin
ScifiBloke
Roasted Amoeba
Fish Killer
The Fish
Tinkerbell
---
Would you like to learn more about
who is Bluebottle
? Now you can if you follow the link!
Click here to see who's online2
And Now For A Fish Called Honda
Once upon a time there was a Fish called Honda, and he had a motorbike. One day he took his motorbike for a walk in the wild woods. "Hello," he said to all those in the Forest. "I like playing with matches." "With matches?!?!" everyone else called as they saw his nice bike. They were so afraid, that they killed him. The moral of the story is to never talk to strangers.
Recommended Links
I don't really believe in advertising, but here are some things that I think are really cool and should see.

And Finally...
Hello, this is the user page for Matt Sprack, or Bluebottle. I'm sorry if I am not in at the moment, but please click on a conversation below and leave your name and a message, and I'll contact you as soon as possible. BEEP!3
Messages left for this Researcher

Posted
Conversation Title

Latest Post

Latest Reply

No Replies
Title

Status

Created

This user has no Entry subscriptions
Most Recent Approved Entries
Disclaimer
h2g2 is created by h2g2's users, who are members of the public. The views expressed are theirs and unless specifically stated are not those of Not Panicking Ltd. If you consider any Entry to be in breach of the site's House Rules, please register a complaint. For any other comments, please visit the Feedback page.