The Scoobies (Glory) 4starmary~
Researcher U775507
WHATS WITH THE PUPPIES?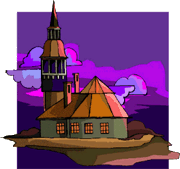 I tHiNk I SpEaK FoR AlL oF Us WhEn I SaY HuH? Am just working my way through watching all of the episodes from the beginning and I will say -I thought that I knew them back to front and keep picking up little details that I have missed! I would love to hear if you have found any little bits that I might not have picked up on. Some are are strange like why are vampires referred to constantly as puppies? Is it to hide reality from the normal folk-because the cold hard truth of vampires is too much to handle? Or are there any other theories?
Come on WELCOME ME TO THE HELLMOUTH
Messages left for this Researcher

Posted

Sorry, Messages are currently unavailable.
Conversation Title

Latest Post

Latest Reply
Title

Status

Created

This user has no Entry subscriptions
Researcher Details
Name: The Scoobies (Glory) 4starmary~

Most Recent Approved Entries
This user has not written any Approved Entries.
Entries
This user has not written any Approved Entries.
Disclaimer
h2g2 is created by h2g2's users, who are members of the public. The views expressed are theirs and unless specifically stated are not those of Not Panicking Ltd. If you consider any Entry to be in breach of the site's House Rules, please register a complaint. For any other comments, please visit the Feedback page.
The Scoobies (Glory) 4starmary~ has no Friends
The Scoobies (Glory) 4starmary~ has no Followers
This user has no Bookmarks